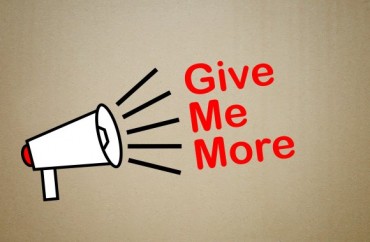 "Any harm that comes to students will be on the administration's hands."
The situation at Syracuse University rolls on as protesters continue their occupation of an administrative building, awaiting concession to their demands.
After a fourth round of negotiations with the loosely knit group #NotAgainSU on Friday, Syracuse officials could not reach middle ground, The Daily Orange reports. The latest sticking point is an acknowledgment that numerous campus "hate" incidents are indicative of "institutional white supremacy" at Syracuse.
Following a "tense" back and forth, protesters warned of "escalated action" if they do not get the acknowledgment.
Chief Diversity and Inclusion Officer Keith Alford told activists the university would need "until at least the end of the semester" to get a statement out as consultation with faculty and "other SU constituents" are necessary. This didn't sit well with Jennifer Jackson, a political science professor who teaches the courses "Gender and Politics" and "Black Feminist Politics."
"The fact that you're saying it will take you eight additional weeks to write an email that says there are issues on this campus that deal with white supremacy is very distressing," Jackson said.
Gabe Nugent, deputy general counsel for SU, said after a caucus that the university could not comment further on its response to that demand. #NotAgainSU organizers said they could not reach an agreement with the university without such a statement.

One organizer said she and other protesters have been called "liars" and have received death threats because the university will not publicly acknowledge what happened inside Crouse-Hinds [Hall] during the first days of the movement's occupation. …

"My life is in danger when I leave this building because you don't want to acknowledge what you did to the people in this room," the organizer said. "People have threatened my life, threatened to kill me because they think I'm a liar."

Any harm that comes to students will be on the administration's hands, the organizer said.
The #NotAgainSU activists got a couple of their demands met last Tuesday as Syracuse agreed to start mandatory diversity training for all non-tenured faculty, and said it would not can striking graduate student workers.
Still under consideration are the disarmament of campus police, as well as (non-hate incident-related) free laundry and printing services for students.
MORE: Syracuse U.: When grievance-laden progressives taste power
MORE: Syracuse profs on university response to student sit-in: a 'war crime'
IMAGE: dzaky murad / Shutterstock.com
Like The College Fix on Facebook / Follow us on Twitter