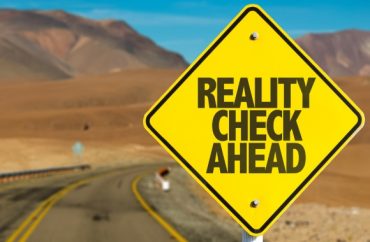 It's been a tumultuous couple of weeks at Syracuse University.
The occupation of Crouse-Hinds Hall is but the latest effort of the loosely knit, and black-led, group #NotAgainSU to get university officials to do something about 29 "hate" incidents that have taken place since November.
Activists have held meetings and issued demands, including the resignation of Syracuse President Kent Syverud.
The student paper, The Daily Orange, dutifully has reported each and every instance of bias/hate, and has kept a running total of such in relevant stories. Its coverage is rather sympathetic to the protesters; consider this photo in a recent story about #NotAgainSU protesters blocking local traffic: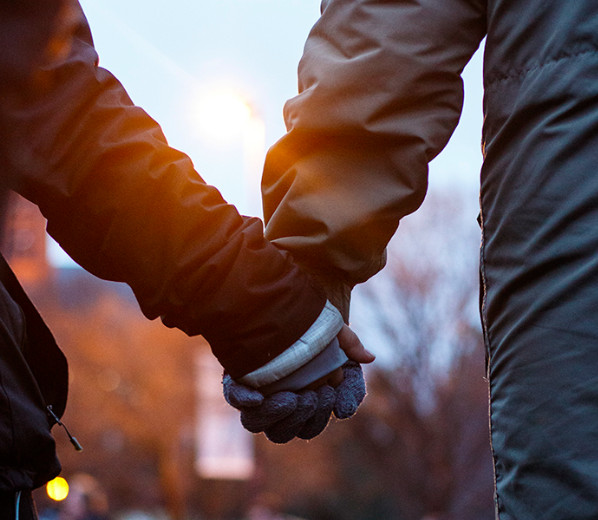 Solidarity … with the light shining down on them!
Why didn't a Friday story about campus police denials of (#NotAgainSU-alleged) misconduct feature a pic of an upset cop, visibly distraught by protesters' claims?
So far, Syracuse has nabbed four students responsible for two of the hate/bias incidents. Three are members of the Alpha Chi Rho fraternity who (allegedly) shouted a racial slur at a black woman; the fourth scrawled anti-Semitic graffiti in the Bird Library.
The fraternity members reportedly received interim suspensions, while the latter's case "was referred to [the] Office of Student Rights and Responsibilities."
Syracuse's student sanction process is confidential. A total of five incidents have been listed as "closed" by the university's Department of Public Safety. This leaves 24 cases still with no resolution.
The question comes down to this: Do the protesters really believe that a highly liberal institution of higher learning in one of the most progressive states in the Union is a hotbed of racism and intolerance?
In addition, what would #NotAgainSU's demands actually accomplish? How does getting the right to select a same-race roommate move race relations forward? Only in university critical race theory-speak is such a right considered "progressive."
Which brings us to the next demand: What would a zero tolerance policy for hate speech look like? Undoubtedly, "hate speech" to the activists would include contrary, yet legitimate, political views on topics such as immigration, affirmative action, and abortion. Unfortunately, you can't discount this lunacy; Syracuse is a private institution.
Further, would a "unified, required" curriculum on "anti-racism" truly serve to thwart the occasional idiots who feel a need to act out? Or, more likely, would it be an opportunity to hire radical progressives to disseminate idiocies like critical race theory, the purpose of which is "to divide the world into white oppressors and non-white victims"?
"Anti-racism" lessons would only serve the interests of faculty like Biko Gray and Gail Hamner. And beware, for as (black) scholar Carol Swain recently wrote,
There is no way out for whites when it comes to race. Critical race theory assumes that racism is permanent and affects every aspect of our society, including political, economic, social and religious institutions. Neutrality in law and decision-making is a pipe dream that can never be attained. Therefore, this mistaken reasoning goes, the oppressive system must be dismantled and destroyed.
Swain's first sentence is key: There truly is no way out for whites. Any white student who voices an objection or a difference in philosophy (like, heaven forbid, color-blindness) would be belittled a la Robin DiAngelo's philosophy of "white fragility."
There's also "white immunity," white "therapy," and white "racial illiteracy." Overt disagreement, and especially hostility, on the part of whites to an "anti-racism" curriculum would be held up as "proof" of how racism continues to permeate society.
Thankfully, this drivel still remains largely confined to the realm of academia. At Syracuse's shall we say "anti-reality bubble," student occupiers believe they're being "starved" by the university, and professors refer to such as a "war crime." Everywhere else, people are rolling their eyes and giggling.
MORE: Syracuse suspends over 30 students for occupation of admin. offices
MORE: Syracuse science profs not interested in campus diversity initiative
IMAGES: Shutterstock.com, Daily Orange screenshot
Like The College Fix on Facebook / Follow us on Twitter