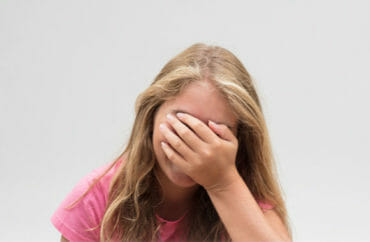 The tension at Syracuse University continues, as the occupation of one of its administrative buildings moves into its second week.
One of the controversies surrounding the sit-in is the allegation that protesters were denied food, so much so that they complained they were "starving." This contention is strongly denied by Syracuse administrator Sarah Scalese, among others.
Aside from the fact that you'd think unyielding activists who plan to occupy a building would prepare for that occupation by bringing plenty of food and water with them, a trio of Syracuse professors now compares the university's (alleged) response to the sit-in … to a war crime.
"In an apparent attempt to shut down the protests as soon as possible," professors Jan Dowell, Mark Rupert, and David Sobel write, "University authorities used a combination of isolation (locking protesting students into Crouse Hinds and denying entry to anyone else), intimidation (threatening students with suspension and/or arrest for trespassing), and conditional access to food, in order to coerce students who were peacefully protesting.
"Access to food is a human right and its denial is an intolerable abuse. According to Jane Howard of the UN World Food Program, when civilians in a conflict zone are deliberately deprived of food as a tactic, such action constitutes a war crime."
Wait — a "conflict zone"?
The professors find the protesters' version of events more plausible: "Food is routinely brought on campus without raising concerns about safety." Why would students refuse food if the university allowed it? (As if the sit-in isn't different from carrying a sack lunch across campus.)
The occupiers assert any denied sustenance was due to the fact university officials placed conditions upon it. "[Protesters] did not want to be coerced into accepting the administration's conditions, so they refused the food that [was] offered," the profs write. It's "very implausible" protesters would refuse food "out of something like sheer petulance."
Really? Petulance means "the quality of being childishly sulky or bad-tempered." The whole premise behind #NotAgainSU's protests is that Syracuse somehow hasn't done enough to battle campus hate and bias incidents.
Is it "childishly sulky or bad-tempered" to expect Syracuse President Kent Syverud and other officials to resign over these happenings … let alone occupy a university building over them?
Is it "childishly sulky or bad-tempered" to fail to realize that any idiot can scrawl hateful epithets on a wall or whiteboard, or send a distasteful email, or shout a slur at somebody … and then to expect campus officials to utilize "Minority Report" tactics to clamp down on them?
Is it "childishly sulky or bad-tempered" to, in response to hate incidents, demand the right to select a roommate who has the same skin color as you? What about contending that a "white manifesto" on a non-Syracuse online forum should be considered a campus hate/bias incident … even though no Syracuse student ever received it on his/her smartphone?
MORE: Prof contends Syracuse president at fault for recent student protest
MORE: Syracuse protesters 'fear for their lives' at sit-in, allege 'starvation'
IMAGE: Giulio Fornasar / Shutterstock.com
Like The College Fix on Facebook / Follow us on Twitter