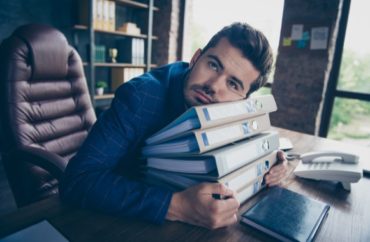 Do-nothing grad students also assured they won't lose their jobs
Syracuse University administrators have steadily given in to student activist demands after months of protests sparked by possible hoax incidents involving racial graffiti and a "white supremacist manifesto."
The most recent cave-in will hit part of the campus population with the least power: non-tenured faculty.
The Daily Orange reports that these fire-on-a-whim faculty will be subject to "mandatory diversity training" as a result of Tuesday negotiations between administrators and the black-led student movement #NotAgainSU:
"There are instances of professors harassing students of color, students of marginalized identities, consistently," an organizer said [no evidence cited in the report and no indication the Daily asked for evidence]. "Implementing this diversity training, and non-tenured faculty to complete this within one academic year, I think needs to be done with urgency."
The private university is also showing less backbone than the University of California-Santa Cruz by promising not to fire striking graduate student workers, as confirmed by J. Cole Smith, dean of the College of Engineering and Computer Science.
The Daily says more than 100 who identify as Black, indigenous and people of color," and some international students, "have been withholding their labor" for the past two weeks:
Some graduate students have received emails from Graduate School Dean Peter Vanable asking about their plans, and others have been informed that substitutes will take over their discussion sections, recitations and labs, a protester said.

Paying substitute teaching assistants to fill the positions of striking graduate students is part of the university's commitment to all students, but graduate students' will be allowed to return to their positions when the strike ends, SU officials said in the meeting. …

Administration also promised that reimbursement and stipends, tuition and the ability to apply for funding will not be jeopardized for graduate students in the future.
MORE: UC-Santa Cruz fires dozens of striking grad workers
In other words, Syracuse has incentivized graduate student workers to make even more far-reaching demands with the confidence that they will suffer no consequences for their failure to do their jobs.
One of the few demands Syracuse has rebuffed for now is the disarming of campus police, and even there administrators are showing wiggle room.
The paper paraphrased Dean of Students Marianne Thomson as saying they need "more than an hour of negotiations to commit to any kind of comprehensive review of disarming" the Department of Public Safety.
The disarmament demand doesn't spring from any disputed officer-involved shooting: An unnamed protester told the Daily that officers "never discharge their weapons."
Also still under consideration from the demand mix: free laundry services for students, according to Amanda Nicholson, interim deputy senior vice president for enrollment and the student experience.
Rather than give students free printing services – yes, another demand with no connection to the possible hoax incidents that sparked months of protest – the university is doubling printing funds to $40 per student, which will cost Syracuse $400,000 a year, Nicholson said.
MORE: White supremacist manifesto 'probably a hoax,' president says
IMAGE: Roman Samborskyi/Shutterstock
Like The College Fix on Facebook / Follow us on Twitter