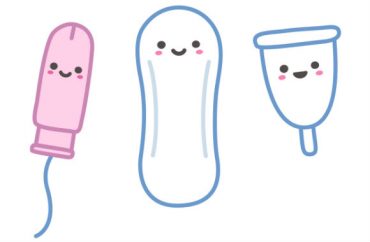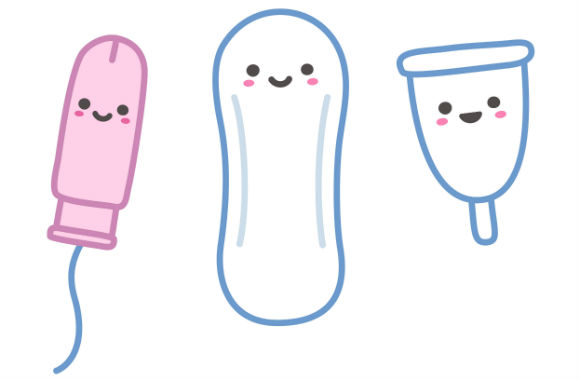 Some schools have fully implemented policies; others are on the fence
Activists at numerous universities around the country continue to demand menstrual products in men's restrooms, as part of a push to support LGBT students on campus. In some cases schools have capitulated, placing tampons and menstrual pads in bathrooms reserved for men.
Syracuse University is among the institutions that have placed tampons in men's restrooms. In 2016 that the school's student government approved funding to get menstrual products into the bathrooms on campus. The products were scheduled to be restocked every Friday by a "group of volunteers." (Women's and gender-neutral bathrooms were instructed to have 20 menstrual pads total, but men's restrooms were only ordered to have ten.)
It is not clear if the program is still running, or how successful it has been. Multiple emails and phone calls to Syracuse University went unanswered. Numerous messages sent to the school's official Facebook page were marked as "read" but no response was ever elicited. Attempts to contact one of the student leaders who pushed through the program, Keelan Erhard, were similarly fruitless.
Cornell University also moved to install tampons in both male and female restrooms around the same time. Like Syracuse, however, nobody on that campus is willing to discuss it. In 2016 students at Cornell voted overwhelmingly to "provide all bathrooms on campus of both genders–yes, men's too–with free menstrual products throughout the year." In all, 3,034 students cast ballots, with 78.6% voting in favor. The Cornell Daily Sun later reported that the administration had agreed to run a "pilot program in select bathrooms."
Asked by The College Fix if the program is still running and to explain why women's hygiene products are needed inside men's bathrooms, the school declined to comment. "Unfortunately, we won't be able to participate at this time," campus spokeswoman Rebecca Valli told The Fix via email.
The question on Cornell's ballot read, "Should pads and tampons be available free of charge to students in all bathrooms on campus?" Students had the opportunity to vote yes or no and explain why they voted that way. Some individuals said that menstrual products are "a basic human right, like water or shelter." Others claimed it was "ridiculous" and "insane" that tampons weren't already offered by Cornell University free of charge.
Students who voted against the referendum cited worries that the program would cost too much and might create logistical issues. Others simply stated that they'd be in favor of free menstrual health products offered only in women's bathrooms.
Student government voted in favor, but school not on board
The University of Arkansas's student government recently passed the "Menstrual Equity for All Act" just as the spring semester was concluding. The legislation declared that the Associated Student Government "believes in equality for all individuals regardless of their sex or gender identity."
The act claims that the placement of tampon dispensaries only in women's bathrooms "limits the ability of members of the transgender community to safely and easily access [menstrual products] on-demand." The declaration stated that the school's facilities department "has a duty to create equal access to education, and therefore must prioritize near-universal accessibility to Menstrual Hygiene Management at no cost to students forthwith."
Local news station KFSM reported that a "university spokesman" said the school is "in the planning stage of implementing the legislation." But campus spokesman Steve Voorhies told The College Fix via email that the school will not actually be dispensing tampons in men's restrooms.
"There are no plans to put tampon dispensaries in the men's rooms on campus. I understand it's a funny idea, or maybe something to get people riled up, but there is no truth to it."
"We have no definite plan in place, but expect to have the dispensaries in women's restrooms and single restrooms early next semester. The cost will depend on the plan, so still not determined," Voorhies said, adding: "The administration is not bound by student government resolutions, although we work with students to achieve their goals when possible."
'Working to make campus more welcoming'
The University of Wisconsin-Madison offers free tampons in men's bathrooms, and a spokeswoman there indicated that the program has been a success.
Introduced in 2017, the program actually installed free tampons in bathrooms in several locations around campus. In the school's Red Gym, the menstrual products were installed in both men's and women's restrooms. Campus spokeswoman Meredith McGlone told The Fix that 10 male bathrooms in that building are equipped with the dispensaries.
McGlone said that "no problems or concerns have been reported" with the menstrual dispeners in men's rooms.
"This is one way the university is working to make campus more welcoming to students across the spectrum of gender identity, gender expression, and sexual orientation," she said.
In some cases activists have taken pains to downplay the association between women and menstrual products. When reporting on the new tampon rule, the University of Wisconsin-Madison's student newspaper The Badger Herald initially described tampons and pads as "women's hygiene products." The newspaper subsequently edited the article to state that tampons and pads are merely "menstrual products."
MORE: Free tampon program highlights the absurdity of gender theory
MORE: University offers free tampons in men's bathrooms
IMAGE: Sudowoodo / Shutterstock.com
Like The College Fix on Facebook / Follow us on Twitter