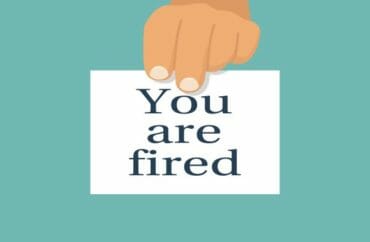 A high school teacher in El Paso, Texas has been terminated for telling a student in her class not to judge anyone "just because they want to have sex with a 5-year-old."
In a brief audio clip posted to Twitter, Franklin High English teacher Amber Parker is heard telling "Diego" that he's "not allowed to label people like that [pedophile]."
"We are not going to call them that," Parker continues. "We're going to call them 'MAPs,' Minor Attracted Persons" before noting one shouldn't judge such people.
According to NBC News.com, the El Paso Independent School District investigated the situation last week, and the school board and board of trustees recommended Parker's termination shortly thereafter.
The term "minor attracted persons" gained prominence after Old Dominion University's Allyn Walker used it in an effort to "destigmatize" pedophilia. (Walker ended up resigning from ODU after being put on administrative leave; "they" subsequently were hired by Johns Hopkins.)
El Paso ISD School Board Vice President Daniel Call initially had claimed the audio clip of Parker "was taken out of context." He changed his mind, however, after seeing the results of the district investigation.
"Initially I was shocked and horrified when I saw the video," [Call] told NBC News. "Then when I heard that she was trying to be sarcastic, I felt bad for her. However, when the district's investigation into this situation helped me understand the full story, I have no doubt that terminating this teacher is the right thing to do. Any reasonable person that heard the results of the investigation would vote to terminate her." …

The school district would not disclose the findings of its investigation or any other information, saying the incident is a "personnel matter."

The Board of trustees voted unanimously to initiate termination procedures against the teacher, with the next step being "an appeals process governed by the Texas Education Code," Al Velarde, president of the board, said. The teacher is now on paid administrative leave pending termination, according to [district spokesperson Liza] Rodriguez.
Johns Hopkins' Walker wrote a book on MAPs titled "A Long, Dark Shadow" which is subtitled "Minor-Attracted People and Their Pursuit of Dignity."
MORE: Cambridge Conference: Pedophilia Is 'Natural and Normal'
MORE: Common Core text portrays pedophilia as 'innocent' and 'tender'
IMAGE: hvostik / Shutterstock.com
AUDIO CLIP: Joshua Jered / Twitter
Like The College Fix on Facebook / Follow us on Twitter