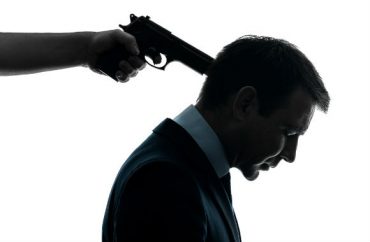 Officials hid the fact that Trump administration rescinded 'guidance' letter: claim
Peter Vlaming was willing to do anything to accommodate a female high school student who identified as male – except refer to her as "him."
For that he was fired by the West Point School Board in Williamsburg, Virginia, last December.
Now he's suing the board, superintendent, principal and assistant principal for breach of contract and violation of his rights to free speech, free exercise, due process and "be free from government discrimination" under Virginia's constitution and law.
The state lawsuit, filed in the Circuit Court for the County of King William, also seeks an injunction against school officials punishing teachers for referring to students "based on their biological sex." Vlaming demands reinstatement to his same position at the same or higher salary.
The seven-year veteran of the West Point district, who taught French, actually had student support when he was fired, according to the lawsuit: Several of them staged a "walkout."
Vlaming used the female student's preferred male name "while avoiding the use of pronouns altogether" when the student started identifying as male. (All students in his class choose a French name to use.) That was not good enough for the school board, which demanded he use male pronouns for the student even when she was "not present."
The school board invented a pronoun policy out of thin air – also not found in Vlaming's job description – in order to demand he refer to the student by her preferred male pronouns, the suit claims.
MORE: Teacher says school forced him to resign for objecting to trans name rule
"But this case is about far more than pronouns," it says:
It is about whether the government may force Mr. Vlaming to express ideas about human nature, unrelated to the school's curriculum, that he believes are false. …

This is not the type of philosophical disagreement in which the government may compel individuals to take sides. Whether the topic is immigration, healthcare, welfare, or no-cost higher education, our society debates important issues every day. It is not harassment to disagree about these issues or to voice that disagreement.
The lawsuit emphasizes the "integral" role Vlaming played at the high school, far beyond the classroom: from coaching girls' soccer and starting a Rotary club to sponsoring the French National Honor Society and even driving a school bus. He was "unanimously granted continuing contract status" in 2017.
When he learned the student was about to start identifying as male, he resolved to avoid using pronouns as much as possible in her class so she wouldn't feel singled out, according to the suit.
When Vlaming apparently slipped up and used female pronouns to refer to the student when she was not present, others told her about it, and she requested a meeting to discuss it. As a "professional courtesy," Vlaming called her parents after that meeting to discuss the issue. One of them ordered him to "leave his principles and beliefs out of this" and use male pronouns for the student.
Principal Jonathan Hochman (below) told Vlaming to "do whatever the parents ask," and Assistant Principal Suzanne Aunspach gave him National Center for Transgender Equality documents on pronoun usage.
MORE: School gets 'inclusive' training after teacher refuses pronoun request
The school district appeared to intentionally misstate the current federal interpretation of civil rights law when Aunspach told Vlaming he was "potentially violating federal law" by not using the student's preferred pronouns, the suit claims.
In fact, the Trump administration had withdrawn its predecessor's "guidance" – which was not itself legally binding – on gender identity "over a year and a half before" Vlaming met with Aunspach:
The documents the Assistant Principal gave Mr. Vlaming appeared to have been altered to remove the portion noting that the Department of Justice guidance letter had been revoked.
When Vlaming protested that she was forcing him to lie about his own beliefs and biological reality, she told him he could be fired but refused to show him any policy that required him to use students' preferred pronouns – only the "political" NCTE documents.
The final straw happened when Vlaming accidentally used a female pronoun to refer to the student when she was "about to walk into a wall" and her partner in the class exercise was not paying attention. The student's parents withdrew her from his class after that:
This one excited utterance is the only time Mr. Vlaming used the female pronoun to refer to the student in her presence after she announced her intent to socially identify as a male.
The teacher was suspended a month before his termination while the school investigated whether he had violated its "harassment or retaliation" policy. "This was the first time" he had been given a specific policy he was allegedly violating.
Superintendent Laura Abel (left) gave him a sweeping directive: He was to use male pronouns to refer to the student regardless of location or context, even outside of school. He was unanimously terminated by the board at a Dec. 6 hearing.
The written basis for his firing cited a nondiscrimination policy that had been amended to include "gender identity" a year earlier, but it did not define "nondiscrimination" or "gender identity" or even "religion." Regulations had also not been written to apply the policy at the time, the suit claims.
"Peter went out of his way to accommodate this student as he does all his students; his school fired him because he wouldn't contradict his core beliefs," said Caleb Dalton, legal counsel at the Alliance Defending Freedom, which is representing Vlaming. "The school board didn't care how well Peter treated this student. It was on a crusade to compel conformity."
In the alliance press release, Vlaming said he wanted to share his passion for French with students. "I'm saddened that West Point Public Schools wouldn't work with me to reach a happy situation for everyone on this matter so that we could all continue on with learning in mutual respect."
Read the lawsuit and press release.
MORE: American U. official says it plans to mandate use of preferred pronouns
IMAGES: ostill/Shutterstock, West Point Public Schools, Jonathan Hochman/Twitter,
Like The College Fix on Facebook / Follow us on Twitter