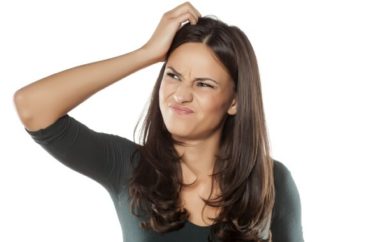 ANALYSIS:  Media amplifies stories of people who quit their jobs and are now struggling to pay their debt
A teacher who quit her job is now struggling to make her $200 a month student loan payments.
But she is just one of the people the mainstream media has made the face of the student loan restart, which began yesterday, after a three and a half year freeze.
Parvanae Abdi, without lining up a new job, "decided to give up [her teaching career] in search of employment that would allow her to pay rent, bills and student loan payments."
Abdi, who has a graduate degree in education, "doubts she will be able to meet her loan obligation," according to NBC News. Her LinkedIn shows she has not worked as a teacher in five years, and even then that was as a substitute teacher.
Another is Patrick Donohue, who quit his 20-year career with AT&T along with his wife, a dental assistant. The 67-year-old took out loans for his kids and "still works part-time to bring in extra income."
He said he is "floating along or treading water." He also doesn't want to dip into his savings or his inheritance from his parents. The article does not mention any underlying illness or other obstacle to either he or his wife working. The article did mention that another borrower, who has $1 million in student loan debt with his wife, survived cancer.
Another person struggling is Domonique Byers who is a human resources consultant and has an MBA. Byers called the $800 monthly payment "suffocating."
Of the student loan payment restart that has been anticipated for months now, Byers said "I don't think anyone really has any idea where the next few months are headed."
But while NBC focused on a handful of stories, affiliate company CNBC focused on the racial angle, reporting that "Latino student loan borrowers face extra challenges as payments restart." CNBC did report that "Latinos borrow less than their white peers to pay for college," but still face problems.
That includes Ana Paul Cortes, who took out $100,000 in loans to pay for her master's degree in creative writing. She is working as a cat sitter now while she looks for other work.
Meanwhile, survey data shows many student loan borrowers planned to use the pause to take on more debt or buy drugs or alcohol. "Other categories in which applicants say they are likely to spend the money include stock market investments, gifts, gaming, wedding, and gambling," The College Fix previously reported.
A study from the University of Chicago found recipients of the payment pause "increased private debt for paused public debt."
MORE: Two-thirds of borrowers would boycott student loan payments
IMAGE: Vladimir Gjorgiev/Shutterstock
Like The College Fix on Facebook / Follow us on Twitter