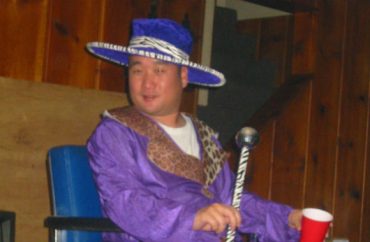 A middle school teacher in Alabama has been suspended after giving a math test which included references to guns, gangs, prostitution and promiscuity.
The assessment actually dates from the 1990s, according to Snopes.com, and is known as "The L.A. Math Proficiency Test."
Officials for the Mobile County Public School System "immediately launched an investigation" upon being informed, and placed the teacher, Cranford Burns Middle School's JoAnne Bolser, on leave.
"Dwayne pimps 3 ho's," reads one question on the quiz given to students at Burns Middle School in Mobile, Ala. "If the price is $85 per trick, how many tricks per day must each ho turn to support Dwayne's $800 per day crack habit?"

Other questions refer to stolen cars, murder-for-hire, cocaine deals and drive-by shootings. "Tyrone knocked up four girls in the gang," the quiz says. "There are 20 girls in the gang. What is the exact percentage of girls that Tyrone knocked up?"
RELATED: Professor at Catholic university asks students on final exam: Is Trump the Anti-Christ?
It's not clear why the Mobile teacher decided to hand it out  Friday, just a few days before school let out.

Erica Hall told WALA-TV, Mobile's Fox affiliate, that her son texted her a photograph of the 10-question quiz that his language arts teacher had handed out. She was outraged.

"I couldn't believe it," Hall told WALA. "She told them that it wasn't a joke, and they had to complete it, and turn it in."
Ironically, noted (progressive) sociologist James Loewen, author of the popular Lies My Teacher Told Me: Everything Your High School History Textbook Got Wrong, once proposed questions like those used Ms. Bolser's "test" to help overcome "cultural bias" in the SAT:
Saturday Ajax got an LD:

a) He had smoked too much grass
b) He tripped out on drugs
c) He brought her to his apartment
d) He showed it off to his fox
e) He became wised up
Maybe Ms. Bolser can ask Loewen for some advice. Then again, one report says Bolser was set to retire this month; there's more than a good chance she thought the whole thing was just a (bad) joke.
RELATED: Law prof apologizes for 'insensitive' Ferguson-based exam question
RELATED: Lewd, Pornographic Exam Shocks Cambridge Law Students
Like The College Fix on Facebook / Follow us on Twitter
IMAGE: Rev. Xanatos Satanicos Bombasticos/Flickr