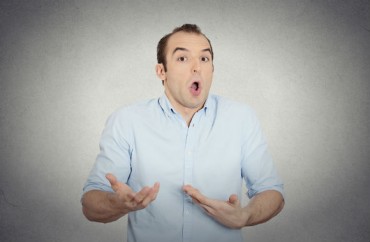 The Obama administration's Department of Education is seesawing back toward sanity, after creating a reign of terror on campus in response to evidence-thin sexual-assault allegations.
Texas A&M University is under federal investigation following its suspension of a male student for sexual assault – allegations that went nowhere with law enforcement authorities, The Texas Tribune reports.
That focus surprised officials at A&M, a university that has been praised by student groups and even NASA for its work to curb sexual violence on campus.
The Tribune obtained "a trove of documents" under the state's open-records law, detailing a disputed sexual encounter between two grad students at an off-campus apartment in 2014. It's been under investigation by Education's Office for Civil Rights (OCR) since March:
The male student denied abusing the female student; a police investigation resulted in no criminal charges. But after a university disciplinary hearing, the male student was suspended for seven months. He complained to the school — and later to the Department of Education — that A&M's system for investigating allegations of sexual violence was "flawed" and that he was penalized based on "lies." …

In a request for information sent to the university in April, the federal agency asked A&M to respond to allegations that it showed bias against men during its disciplinary proceedings. A&M responded by saying its decision to suspend the male student was "based on careful consideration of the testimony of the parties and relevant witnesses, and a review of written evidence," documents show.

Less than a month later, the Department of Education widened the scope of its investigation to review more than just that student's case. Now, the department is conducting "an examination of how sexual harassment/violence complaints are handled at [Texas A&M University], including an examination of the grievance procedures to handle complaints of sexual harassment," according to an investigator's e-mail.
The Tribune notes that for several years OCR has used the threat of cutting federal funds from a university to compel it to "reform" its sexual-assault investigation procedures – meaning that it weakens due-process protections for accused students and subjects them to a low evidence standard.
RELATED: VIDEO: Dept. of Education SHREDDED for lawless overreach in Senate hearing
Like The College Fix on Facebook / Follow us on Twitter
IMAGE: Shutterstock