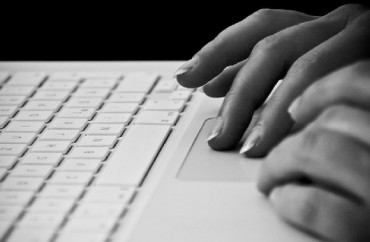 According to recent data from the Bureau of Labor Statistics, textbook prices have increased a whopping 1,041 percent since 1977 — three times the inflation rate over the same period.
Nowadays, one textbook can easily set a student back $100 to $250 dollars, and that can add up to around $1,200 a year on books and supplies.
So the fact that Dr. Fredrick Goodman, a math professor at the University of Iowa, offers his textbook to students free online did not go unnoticed.
He recently trended on Reddit's "Uplifting News" subreddit for his benevolence, garnering 6,000-plus upvotes.
But there's just one catch: Goodman asks students to donate to charity in return, essentially calling his students privileged for their ability to study advanced math.
MORE: Obamacare architect's textbook is the most expensive one at UC-Berkeley
Part of the preface of Goodman's "Algebra Abstract and Concrete" states:
The Price of this Book

If you have the time and opportunity to study abstract algebra, it is likely that you are not hungry, cold and sick. This book is being offered free of charge for your use. In exchange, if you make serious use of this book, please make a contribution to relieving the misery of the world. For example, you could make a financial contribution to an organization such as Unicef, Doctors without Borders, Partners in Health, or Oxfam, or to an equivalent organization in your country. Or you could find a way to volunteer your time and knowledge instead.
Redditors went nuts, bashing publishing companies for making textbooks so expensive and professors who require students purchase textbooks that they wrote at astronomical prices.
Many publishing companies have created roadblocks so online texts can cost as much as physical ones, drawing the ire of commenters as well. They also went into great detail on work-arounds for how to game the system, and told of other "cool" professors who offered ways to avoid purchasing expensive books.
MORE: Anti-capitalist professor makes students buy his book, then ignores it in class
MORE: Math professor in hot water for not using high-priced textbook
The only real flak Goodman got from Redditors was using his own textbook.
Goodman, for his part, declined to comment in an email to The College Fix, only noting "I'm happy to learn that my book is getting some attention, but I don't think I have anything to say in an interview."
Like The College Fix on Facebook / Follow us on Twitter
IMAGE: Shutterstock