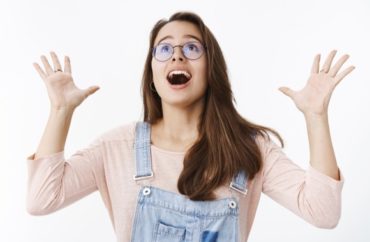 Prices were previously rising three times faster than inflation
A 19-year trend of rising textbook prices reversed itself more than two years ago and shows no signs of returning, according to a renowned economist's review of new government data and a textbook price-comparison website's purchasing data.
On average, textbook prices rose annually by about 6 percent from January 1998 to December 2016, Prof. Mark Perry of the University of Michigan-Flint wrote in an analysis of the consumer price index on his popular blog Carpe Diem.
That's "nearly three times average inflation during that period of just above 2% annually," he said.
The latest CPI data from the Bureau of Labor Statistics, however, illustrate that "Educational Books" have shown the greatest change recently among "price series" categories, according to Perry, also an American Enterprise Institute scholar.
CampusBooks.com noted that while the BLS report found textbook prices went up 88 percent from 2006 to 2016, its own data show they have fallen by 26 percent since January 2017, "the first decline in years."
The price-comparison site said its figure was based on nearly half a million student textbook purchases from its platform between fall semester 2016 and spring semester 2019.
Doubling rental market shares, due to more accessibility and lower prices than "new and used books," is the primary cause of the price plunge, its CEO Alex Neal said in a press release.
Their growing popularity is "due to widespread awareness and acceptance," and "more books available to rent," according to Neal. New and used textbook sales have declined by about 20 percent, while ebook sales jumped 95 percent, the company said. (Ebooks play a smaller role than rentals in the decline of prices, though, since they are only 5 percent of sales – reflecting "a continued trend that students prefer hard copy textbooks.")
CampusBooks offers a "Buy vs. Rent Tool" that it claims helps students "save up to 90%" by comparing "the total cost of ownership"of deals inputted by users, thus taking "the guesswork out." The College Fix was unable to get an interview with Neal by publication.
Perry (below) cited two BLS series, telling The Fix in an email that their government data has "the best measure of textbook prices nationally."
MORE: Law prof makes his own textbook, gives it away for free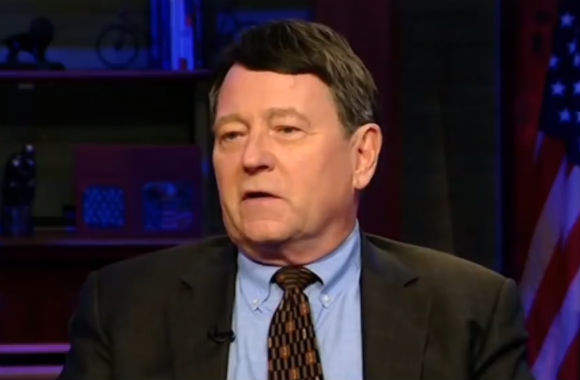 'The two largest annual percentage declines in the history of the series'
Perry made his name in economics by publishing a regularly updated graphic on price changes since 1998. MarketWatch hailed it as possibly "the most important chart of the century for investors."
A year ago, Bloomberg reported that the graphic has "made rounds at the Federal Reserve" by implying that protectionist trade policies may increase prices. (Significant price-decreasing trends, adjusted against inflation, are shown in products subject to foreign competition, such as toys and televisions.)
Perry's most recently updated graphic (below) displays price trends in U.S. products, services and hourly wages through June 2019.
The CPI for Educational Books, which is largely unaffected by foreign competition, "actually fell by 2.15% over the last 12 months through June following an annual decrease of -4.0% the previous month," Perry wrote in the blog post. Those are "the two largest annual percentage declines in the history of the series going back to 1967," when it was created. That decline was preceded by a flat CPI early in 2017.
He predicts "future declines" from domestic competition by "hundreds of 'open textbooks'"—free PDFs, ebooks, or audio files online—that have been "funded, published, and licensed to be freely used, adapted, and distributed."
Many of these "Open Educational Resources," known as OERs, are also purchased as print copies for low prices. Perry cited Rice University's nonprofit educational initiative OpenStax, which offers them for $33.50.
"Open textbooks are certainly disrupting the traditional textbook market and challenging their market share. And that's one of the main reasons textbook prices have started falling," Perry wrote in an email to The Fix.
MORE: Here's the catch for the math textbook this professor posted online for free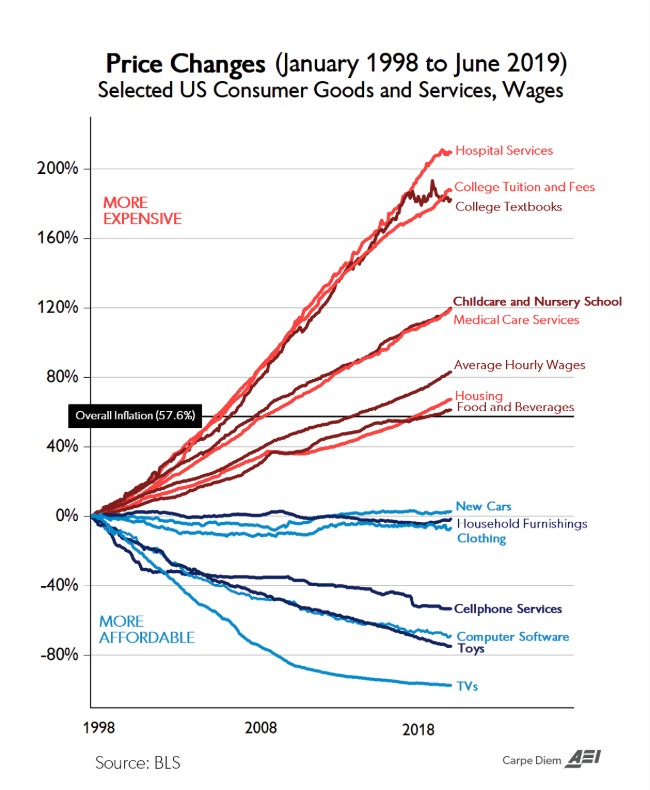 Prices have probably fallen even more than can be measured
He cited other factors in declining textbook prices: students renting textbooks, buying cheap older editions that are not much different from expensive new editions, and purchasing digital textbooks by the "major publishers like Cengage, Pearson, and McGraw-Hill," which "now replace print copy books."
Cengage even offers "Cengage Unlimited, a 'Netflix for Textbooks' model that rolls all textbook rentals and digital platform access into a single rate" and already has a million subscribers in less than a year, Wired reported this month. The service charges $120 for a semester and $240 for two years.
Perry also referenced another price index in the BLS series for Educational Books. The other index, updated by Economagic since 2001, has found that textbook prices have been decreasing since early 2017, but to a lesser degree. It documents longer periods of price stagnation than the CPI updated monthly by the Federal Reserve Bank of St. Louis within the two-and-a-half year timeframe.
Even though both indexes demonstrate similar trends, "it's unlikely that the Bureau of Labor Statistics has been able to account for all of the rapid changes in recent years in the textbook market (OER, digital books, rentals) that have probably resulted in lower prices for students than is yet reflected in the BLS data," Perry told The Fix.
"It often takes the BLS several years to recognize, incorporate and account for all of the disruptive forces in an industry like textbooks that lead to lower prices over time," he said. "So it's highly likely that textbook prices for students have actually fallen more than the BLS estimates."
MORE: College had 'no idea' it was violating federal law by hiding textbook prices
IMAGES: Cookie Studio/Shutterstock, Fox News/YouTube, Carpe Diem/American Enterprise Institute
Like The College Fix on Facebook / Follow us on Twitter