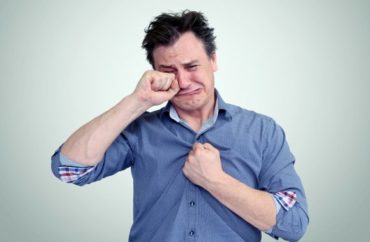 Learn how to not be so grievously offended all the time
Last month students at a college in Maryland got a play shut down because among its cast of characters there were several Ku Klux Klan members. These were fictional characters, mind you, but it was still too much for the tactically aggrieved activists on that campus.
This week the University of Massachusetts witnessed a similar kind of hysteria, when an accounting professor was removed from teaching for the remainder of the semester because she showed her class a parody video involving Adolph Hitler. Students were reportedly so offended by a crude joke about a gas chamber that they ran to the school's administration, which subsequently asked the professor to leave her classes for the remainder of the calendar year.
To be fair, a joke about gas chambers is pretty much guaranteed to be in poor taste, no matter the context—let alone an accounting class. But so what? Are students so profoundly incapable of dealing with a little offensive material that the only recourse is for a professor to be barred from her classes? Does this seem like a reasonable, measured, appropriate response?
The university would have done its students a profound favor by telling them to man up and get over it. It would have been perfectly acceptable for the administration to let the professor know that such jokes are inappropriate for a classroom setting. Anything beyond that—let alone effective suspension—is absurd overkill, and only serves to further transform students into helpless, impotent naifs who believe that every single awkward and/or offensive encounter must be met with full and uncompromising retribution. Higher education has seen too much of this over the past few decades; it's only going to continue to get worse unless campus officials start pushing back against it.
This kind of situation isn't difficult; it's not rocket science. If a professor offends some students, tell her not to do that. Don't suspend her. Don't give into the blubbering wails of perpetually aggrieved activists. Don't turn your campuses into dens of squalling student hysteria. Just don't.
MORE: Professor to students: Drop class if you're 'triggered' by opinions that offend you
IMAGE: HomeArt / Shutterstock.com
Like The College Fix on Facebook / Follow us on Twitter