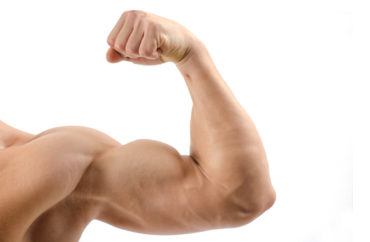 How to learn to be a man
Many campuses in recent months and years have been offering their students a wide variety of opportunities to learn about "masculinity." What that word means in practice is somewhat up for debate. At the University of Miami in Oxford, "male-identified" students can learn about the "spectrum" of masculine behavior. The University of Georgia, meanwhile, is also teaching "male-identified" students about masculinity, in this case the "aesthetics of masculinity" such as "No-Shave November." Officials at Brown University don't even want to talk about their masculinity programming, which includes lessons on "healthier norms of masculinity," up to and including the "unearned privilege" that "society" bestows upon men.
One is tempted to imagine that the traditional notions of masculinity that have dominated most societies in recorded history—stoicism, strength, protectiveness, self-sacrifice—are not very well represented at these symposiums and workshops. That is a shame. Both pop psychology and popular liberal advocacy both tend to hold that such values are at best antiquated and at worst "toxic," and that to raise healthy and well-balanced young men we must relegate those habits to the dustbin of history. But these traits are not bad; they are in fact manifestly good, and teaching boys to embrace them is an excellent way to grow honorable and decent men, inasmuch as these traits seem to be innate in men and that most men seem to want to embody them.
That notion finds little purchase on the modern campus, a place where a man's natural inclination toward chivalry is looked upon as a sexist artifact; most pretenses of traditional male courtesy have been stamped out at this point, to the extent that a college boy's only brush with chivalry comes when he gets 65 different confirmations of affirmative consent from his frat party date before they hook up on a basement futon. Many public opinion polls seem to indicate that, contra the hyper-feminist narrative, women tend to prefer men to skew more traditional when it comes to relationships, relatability and behavior. Meanwhile, at the University of Kansas, the school's women's center is helping men "nurture feminist masculinities." Sounds like it'll be a hit.
MORE: Research shows women think sexist men are more attractive than 'woke' men
IMAGE: Iulian Valentin / Shutterstock.com
Like The College Fix on Facebook / Follow us on Twitter