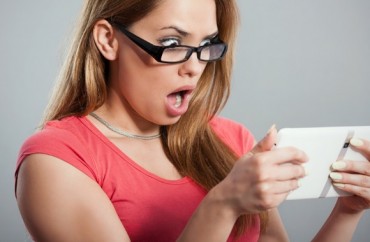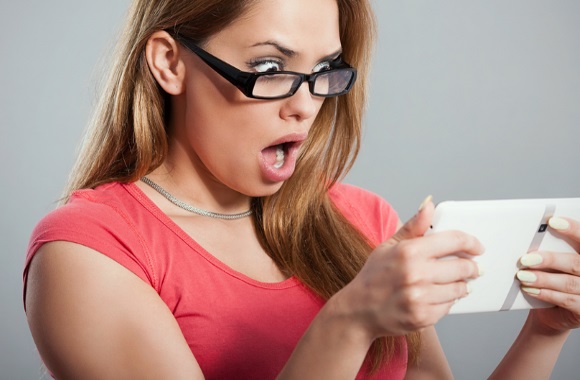 It seems 2019 has proven to be another busy year for The College Fix. 
Over the last 12 months, most represented among our Top 10 articles of the year is the exclusion of white people in curricula, meetings and safe spaces — showing that identity politics remains alive and well in higher education.
Campus censorship trends and Harvard students' fascination with sex also made the list.
But not all hope is lost: among our top stories are features on two veteran academics from Ivy League universities who bucked the wokeness trend and called out their institutions.
Here's the list:
1. University hosts no-whites-allowed faculty and staff listening sessions — to promote inclusivity
April 2019
Nothing says inclusivity like segregation. At least that's what Wake Forest University preached in April when it hosted a series of "listening sessions" — that white faculty and staff were excluded from. According to the Wake Forest University Anti-Racism Coalition, there is no difference between the problems black students at the university face now as when the first black student was admitted in 1962.
2. Famed Yale computer science professor quits believing Darwin's theories
July 2019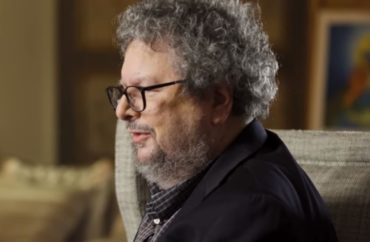 From the Ivy League school in New Haven, Connecticut, one computer science professor who famously predicted the "world wide web" has now also rejected Darwinism. He also declared that ideological agendas have taken over science departments. Yale Professor David Gelernter also said he took issue with people "who dismiss intelligent design without considering."
3. Professor who fled communism resigns, says university is becoming communist
November 2019
Few people are as qualified to call out communism as Andrei Serban, a Romanian who taught theater at Columbia University. Serban escaped communist-controlled Romania in the 1980s, and in a recent interview with Romanian television, blasted the Ivy League institution for its wokeness, going so far as to say that the school was becoming communist itself. He of all people would know what that looks like.
4. 'American Political Thought' course removes all white men from curriculum
March 2019
Continuing with the theme of excluding whites, Colorado University of Denver offered a class on "American Political Thought." But it did not include any mention of George Washington and Thomas Jefferson working at the Constitutional Convention, or any other white man. Instead it focused on intersectionality and, believe it or not, Filipino empowerment in Hawaii.
5. Harvard hosts 'Anal Sex 101,' 'Oral Sex 101' and 'fatphobia' workshops
November 2019
This annual student-led tradition among our nation's best and brightest should give you pause. This year, workshops included "Sticky: A (Self) Love Story," "What What in the Butt?: Anal Sex 101," "Tantric Sex 101" and "Getting A-Head in Life: Oral Sex 101." Throughout the week, student organizers also doled out various free sex toy swag to attendees, as the events were sponsored by 20 different companies involved in the sex-pleasure industry (surprise, surprise).
6. Minority students offered no-whites 'safe space' racial healing circle
March 2019
White people were not specifically prohibited from attending, but nevertheless San Diego State University held a 90-minute "Racial Healing Workshop" geared toward minority faculty and students followed by a "Taking Back Our Truths: Healing Circle." A university spokesperson said that the workshop would reduce racism and discrimination at the school.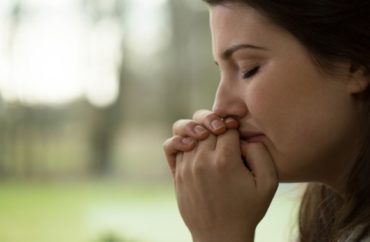 7. Mothers in shock as daughters come home from college with mustaches, breasts removed
January 2019
Mainstream media refuses to report on the growing and alarming trend of "rapid onset gender dysphoria (ROGD)," so when The College Fix did so, it went viral. It featured mothers who have had to deal with this firsthand as their daughters go to college with no dysphoria, and mere months later return home declaring themselves to be men.
8. High school may erase mural of George Washington: 'traumatizes students'
May 2019
A mural of George Washington at a Northern California high school became the topic of controversy in May, after a group assigned to assess the mural determined that it "traumatizes students" and that the depictions on the mural glorify slavery, genocide, colonization, manifest destiny, white supremacy and oppression.
9. TRENDING: Universities nationwide remove historical artwork deemed offensive
May 2019
Not to be outdone by high schools, colleges and universities were all aboard the historical artwork censorship train, as statues, murals and paintings were removed or covered up because of the alleged evils committed by their likenesses.
10. VIDEO: College students think world will end in 12 years
September 2019
The College Fix's student reporter Kyle Hooten put the 12 year climate doomsday prediction to college students protesting near St. Olaf College in Minnesota for the "climate strike" aimed at pursuing "environmental justice." The results speak for themselves.
MORE: 20 times leftists went berserk on campus in 2019 (VIDEO)
MAIN IMAGE: Shutterstock.com
Like The College Fix on Facebook / Follow us on Twitter