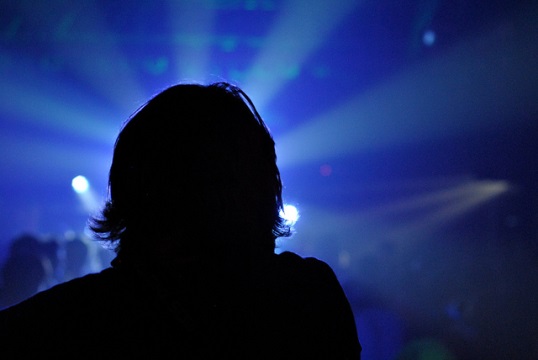 If Miley Cyrus, Jay-Z and Madonna sing its praises – how bad can it really be, right? "It" is the designer drug "Molly" – also known as ecstasy – that's recently resurged in popularity among the college and club party scene.
But if you ask 20-year-old Olivia Rotondo, 19-year-old Mary "Shelley" Goldsmith, or 19-year-old Brittany Flannigan what they think of the drug – their answer will be … well, they can't answer.
All three college students died of an overdose of the drug in the last month.
Flannigan, a Plymouth State University student, was recalled by her loved ones as bright, gifted and hard-working. University of Virginia student Goldsmith was described by her father as an admired high-achiever, "our shooting star." Rotondo, a junior at the University of New Hampshire, was self-confident with a sarcastic sense of humor, her friends said.
Their young lives were cut short by Molly, authorities say. Molly has a surprisingly more acceptable reputation than ecstasy because it's billed as "pure" MDMA, even though most of what's sold as "Molly" nowadays is not.
In response to Goldsmith's death, the University of Virginia released this week an informational video to students and parents in which a physician explains the drug is cut with other dangerous substances. He said tests on Molly have borne that out.
"It's an amphetamine-derived drug, it's a stimulant, it's a hallucinogen," Dr. Chris Holstege, University of Virginia's executive director of student health, said in the video. "They have smiley faces on it, other emblems on it. They're colorful. You think these would be safe, when in fact we know from a medical standpoint … they are not safe."
Everything from bath salts to baby powder can be added to batches of Molly.
Erin Mulvey, a spokeswoman for the federal Drug Enforcement Agency, told ABC news "there is no good batch of Molly."
"These deaths unfortunately show the end result of what can happen when someone takes what they think is Molly," she said of the college students' deaths.
Molly typically increases feelings of euphoria in users. The drug prompts the brain to increase levels of serotonin and dopamine, chemicals that cause a person to feel happy. Anxiety is lessened in users because the amygdala is affected. Oxytocin levels are heightened, and this chemical increases feelings of bonding. 
This combination of increased happiness and sense of trust and decreased anxiety is what makes the drug so popular in clubs. Molly is commonly associated with electronic dance music played at raves, as users claim the drug enhances their experience when listening to music.
With most of the users of Molly being between 16 and 24, college students are coming into contact with the drug more and more. As schools across America relaunch for the fall semester, administrators are quick to warn students about the danger.
Most recently the drug has gained major media attention after the Electric Zoo music festival in Randalls Island, N.Y., earlier this month, which had its third day cancelled due to drug overdoes that led to two deaths later ruled related to chemicals commonly found in MDMA. Rotondo was one of the two.
Friends of Rotondo told the Boston Globe that Molly was not a regular occurrence for their social scene. They said she was responsible when she went out clubbing, but it doesn't take much of the drug to cause an overdose. Goldsmith had overdosed on Molly at a Washington D.C. nightclub in early September, right around the time of the Electric Zoo festival.
Authorities are investigating the possibility that the drug that killed Goldsmith came from the same batch of MDMA that has killed other college students in the Northeast.
Many claim the drug as non-addictive, making it safer, but the truth is it can still be addictive like any other drug. The Drug Enforcement Agency lists Molly as a Schedule 1 controlled substance, meaning it has a high potential of abuse and has no medical use. In other words, it's illegal.
The effects of using Molly vary. Users can experience increased heartbeat, faintness, chills, nausea, blurred vision and body tremors, according to abovetheinfluence.com.
The pharmaceutical company Mereck first patented MDMA in 1914, but it became well known as a drug prescribed by psychotherapists to get their patents to open up in the 1970s. The drug, then known as ecstasy, made its way into the nightclub scene in the 1980s and 1990s.
When it gained popularity in pop culture, additives in the drug like caffeine, aspirin, speed and ketamine diminished the drug's popularity, but the drug's most recent reputation as pure has fueled its comeback.
Molly is even becoming a popular reference among celebrities.
Jay-Z gave the drug a shoutout in his song "Empire State of Mind" with the lyrics, "MDMA got you feeling like a champion." Madonna asked her fans at the Ultra Music Festival in Miami if anybody had seen Molly, but then later stated she was actually referring to a friend's song about a real person named Molly. Miley Cyrus has become the latest celebrity to be questioned about the drug reference. In her song "We Can't Stop" she sings what sounds like, "we like to party, dancing with Molly," but her publicist was quick to tell the press it's actually "dancing with Miley."
But it's not a joke.
The Wall Street Journal reports that on Sunday. Sen. Chuck Schumer (D., N.Y.) called on law-enforcement agencies to bring "a new focus onto Molly labs."
Margaret Rybarczyk, whose 20-year-old grandson died of a Molly overdose in July, told the Journal that "these kids think they're taking something that's going to make them happy. Unfortunately, if you get a bad batch, you die."
Fix contributor Kara Mason is a student at CSU-Pueblo.
CLICK HERE to Like The College Fix on Facebook / TWITTER: @CollegeFix
IMAGE: Paulina Spencer / Flickr