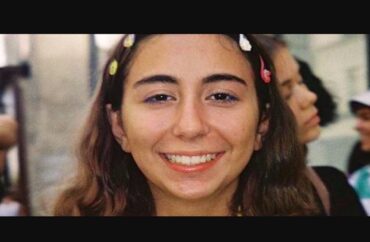 Not to be outdone by their George Washington U. peers, last week pro-Palestinian students at the University of Pennsylvania also took to projecting antisemitic slogans onto several campus buildings.
According to The Daily Pennsylvanian, the groups Penn Against the Occupation and Philly Palestine Coalition posted images of the projections on their Instagram pages.
They included the phrases "From the river to the sea, Palestine will be free," "Zionism is racism," "Penn funds Palestinian genocide," and "From West Philly to Palestine, occupation is a crime."
The student paper claims "some critics" believe the first saying is a call for Israel's destruction.
The paper also notes it could not "independently confirm" who was responsible for the projections, despite Penn Against the Occupation noting on its Instagram "in case you missed our light show…" (emphasis added).
Penn President Liz Magill denounced the projections, saying "for generations, too many have masked antisemitism in hostile rhetoric."
Magill said Penn Police were investigating the matter and will "take swift action in accordance with [university] policies."
The student group Police Free Penn responded with "Reminder to Liz Magill, [and other Penn officials], every Zionist on @uofpenn campus that as hard as they try to erase the existence of Palestinian and anti-Zionist students and community on this campus that were still here and are not going to stop resisting the University's efforts to suppress pro-Palestinian organizing."
MORE: Jewish Penn staff received 'vile' 'disturbing' emails, but Penn says 'no credible threat'
A few days earlier, Penn junior Tara Tarawneh (pictured) was arrested for stealing an Israeli flag from the entrance to a campus-adjacent apartment complex.
After a Penn Police investigation determined Tarawneh was the suspect, she turned herself in. She was charged with "theft and receiving stolen property" by the city district attorney.
Tarawneh, from Jordan, previously said the October 7 Hamas attack against Israel was "glorious" and made her feel "empowered and happy." She added that images from that day were "joyous and powerful."
Tarawneh wrote in mid-September that the Penn Palestine Writes Literature Festival was an "extremely important site of cultural preservation" for a people "who suffer from a history of colonialism, displacement, and erasure."
Penn "does not provide a space or much resources for its Arab students," Tarawneh alleged in her column. "Most of the very limited classes relating to the Middle East often frame the region through an imperialist lens as it relates to United States interests."
MORE: Harvard, Penn lose major donors after botching response to Hamas invasion of Israel
IMAGE: Paulina Faktor/Facebook
Like The College Fix on Facebook / Follow us on Twitter