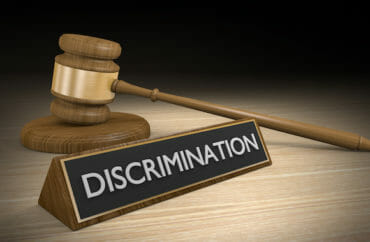 Students, administrators perpetuate rank discrimination
Two notable instances at separate universities over the past week: At Wake Forest, the school's dean of the college hosted a series of "no-whites-allowed" workshops (titled "listening sessions," because of course). Those sessions, meant to address "inclusion" on the university's campus, were offered to "faculty/staff who identify as faculty/staff of color." It is a testament to the great power of intersectional politics that even this patently discriminatory arrangement could not advance its own convictions: The workshops are for individuals "who identify as faculty/staff of color" instead of members who definitively belong to those groups.
Across the country at Stanford University, meanwhile, an LGBT student group there hosted a "wellness" event that explicitly excluded non-transgender people. The event offered "free massages, sound healing, and acupuncture, but only for transgender and non-binary students." Perhaps sensing the bad optics of barring 99 percent of the campus from an on-campus offering, the university scrambled to deny that the event was actually exclusionary. But the language was very plain and simple. It does not take an interpreter to figure these things out.
These discriminatory incidents are quite common on campuses across the country. And it is worth asking ourselves why that is the case. There does seem to be something special and particular about college life that lends itself to this sort of exclusionary politics. Maybe it is the sheltered, bubble-like nature of modern campus life itself; students, already shielded from the broader and more interesting world beyond shallow campus ideologies, simply feel comfortable boxing themselves into ever-smaller and more exclusive surroundings.
Schools could help fix this problem by working to foster more open-minded and less blinkered campus environments. Of course, most campus administrators are themselves deeply invested in exclusionary progressive politics, and in many cases they're even more deeply set in their ways than the students are. College students should thus figure out for themselves how rotten and unpleasant these types of prejudices really are. We should all keep our fingers crossed that that might happen one day.
MORE: Yes, white people are being targeted for discrimination on campus
IMAGE: David Carillet / Shutterstock.com
Like The College Fix on Facebook / Follow us on Twitter