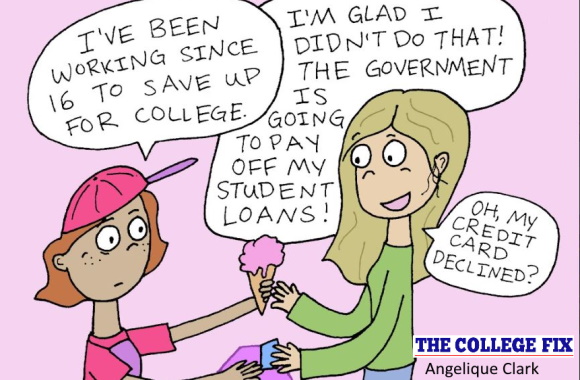 Three budding young artists have won The College Fix's editorial cartoon contest, launched in early September in search of emerging talent in this important, educational and entertaining field.
The contest was developed in the wake of the departure of The Fix's resident editorial cartoonist Pat Cross. It offered a top prize of $1,000 for first place, $500 for second, and $250 for third.
Coming in first place is 23-year-old Angelique Clark of Las Vegas, Nevada. Second place goes to Henry Longmeyer, 12, of St. Louis, Missouri. And in third is 20-year-old Nathan Biller of Wallingford, Connecticut.
Nine artists from across the country fielded 16 entries, offering a wide variety of clever and creative creations lampooning everything from the modern absurdities of higher education to the follies of the "Zoomer" generation.
"I was pleased with the high caliber of the artists and their entries," said Jennifer Kabbany, editor of The College Fix. "We look forward to publishing their work in the coming weeks."
Meet the winning artists and check out their entries
First place: Angelique Clark
Clark is a 23-year-old writer, artist and pro-life activist. She is a graduate of the University of Nevada, Las Vegas, where she earned a bachelor's degree in journalism.
As an undergrad, she worked as a student reporter for The College Fix.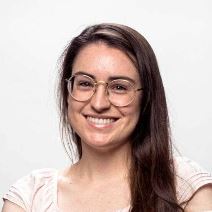 In 2019, she founded the pro-life apparel brand Life Dress. She recently partnered with Students for Life of America to help spread her message.
"The purposes of Life Dress is to start conversations about abortion, to change hearts and minds, and it's all done through hand-painted, pro-life apparel," Clark said.
Her cartoon was inspired by her first job at Baskin Robbins, her strong work ethic, and her rejection of government handouts, she said.
To learn more about Clark, read The College Fix's feature on her here.
Here is Clark's winning entry: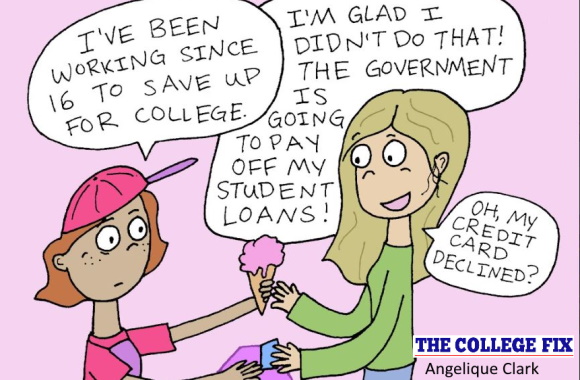 Second place: Henry Longmeyer
Henry Longmeyer describes himself as "an enthusiastic cartoonist and animator since a young age" who is "glad to finally publish his work."
So you might be surprised to learn, he's only 12. But he has been drawing cartoons for about four years.
"I have been drawing since my earliest years and selling comic strips with my brother since age eight or nine, though I did not start political cartooning until recently," he said.
"I discovered The College Fix through an ad in National Review, and immediately started enjoying Pat Cross' cartoons and other featured articles, so I am thrilled to be involved."
The seventh-grader attends Chaminade College Preparatory School. His parents, Mike and Julie, said they do not allow much screen time, which likely helped their son's imagination grow.
"I think he definitely will end up in media," his father said, noting Henry even did a comedy sketch for his class on the last day of fifth grade.
Henry said he draws inspiration from comics such as "Calvin and Hobbs," "The Wizard of ID," "Peanuts" and "Dilbert."
A self-described conservative, he said editorial cartoons are a powerful way to convey a message.
"If you are being funny or clever, even if people disagree with you at first, they are more likely to listen, and they are more likely to change their minds," he said.
Here is Henry's winning entry: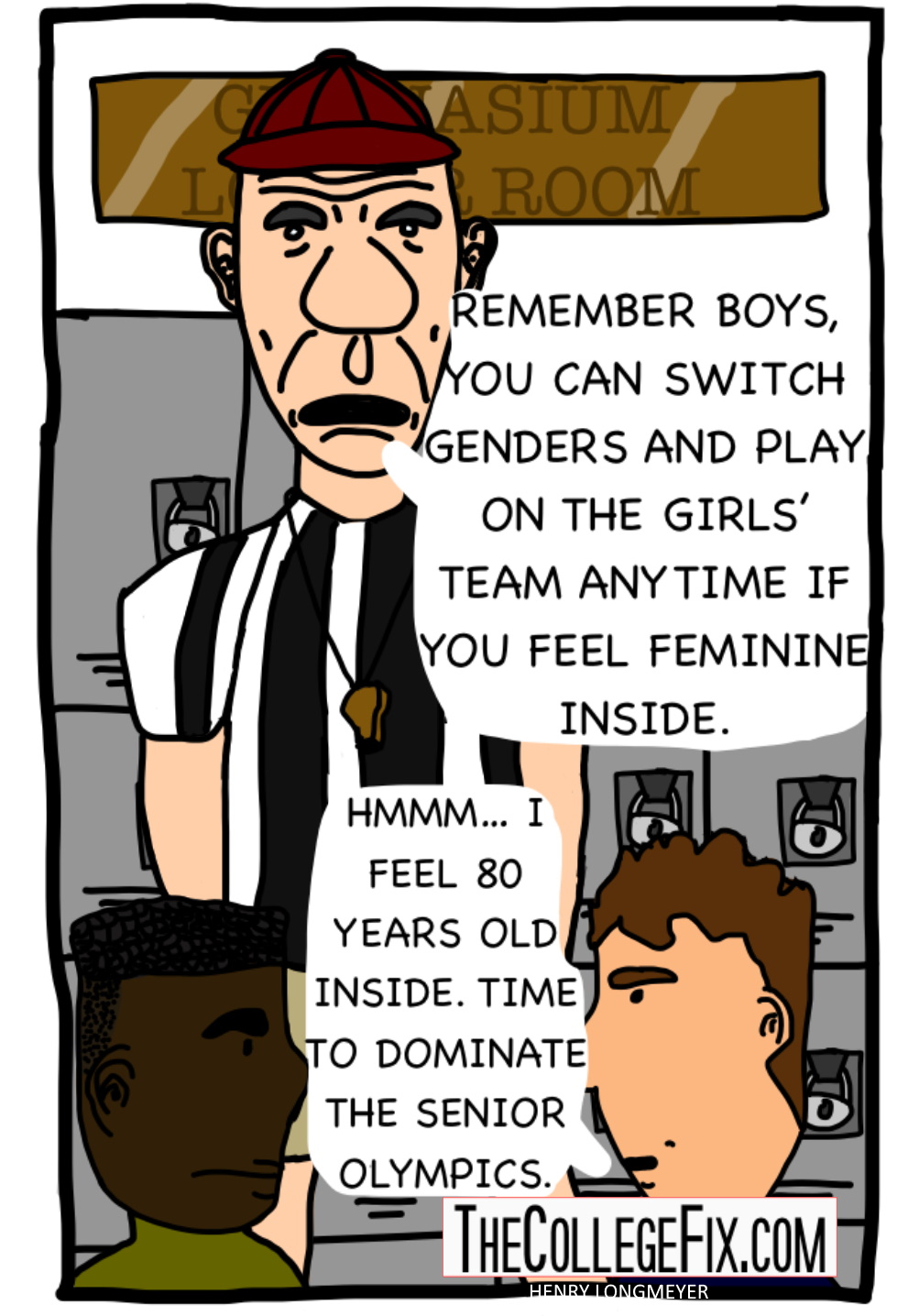 Third place: Nathan Biller
At first glance, you might think Nathan Biller's winning comic is inspired by the 1988 hit movie "Big." And you'd be right, sort of.
It was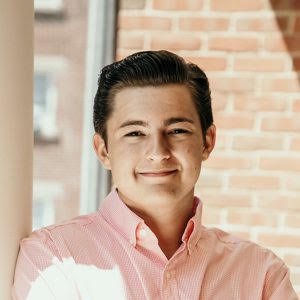 inspired by the Liberty Mutual commercial featuring "Zoltar," which was probably inspired by the famous flick starring Tom Hanks. Biller said he's never seen the movie, but might check it out now.
Biller, 20, is a double major in history and political science at Colgate College. And perhaps it's no surprise his comic riffs off an insurance company. He's also a public insurance adjuster, which is the family business.
Currently, Biller is also a student journalist for The College Fix.
He has dreams of perhaps one day running for office, he said.
As for his flair for the creative, he said "I've always enjoyed sketching comics in my spare time."
"I was a big nerd for comic books as a kid," he added, "and I still am."
Here is Biller's winning entry: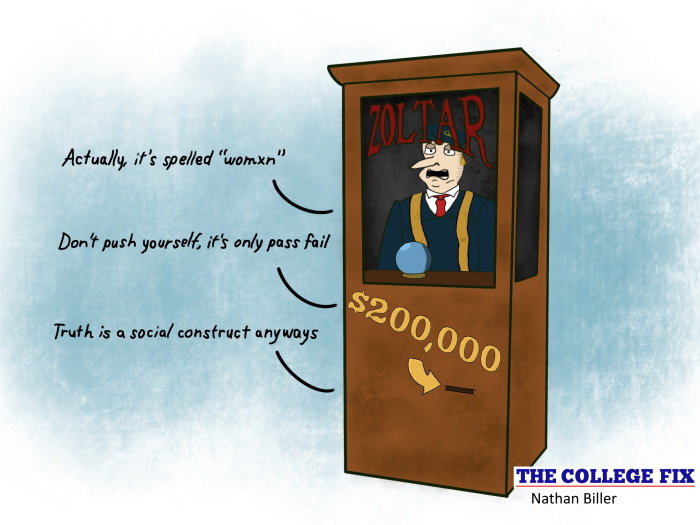 FOLLOW The College Fix as we continue to publish more of the entries we fielded in the contest!
Like The College Fix on Facebook / Follow us on Twitter