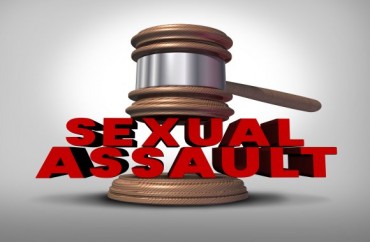 An attorney with extensive experience handling Title IX cases called out the issue of using criminal terminology such as "rape" and "sexual assault" during campus sexual misconduct proceedings on a Thursday webinar hosted by the National Association of Scholars.
Samantha Harris, a Senior Fellow at the Foundation for Individual Rights in Education, was one of three panelists on the association's "The Good, The Bad, and The Ugly of Title IX" seminar, held Thursday over Zoom.
One of the main "fundamental problems" Harris said exists in the Title IX adjudication process is that by adopting criminal law terminology institutions are labeling something as sexual assault when it clearly is not.
The webinar, in addition to FIRE's Harris, featured Nicholas Wolfinger, a professor of family and consumer studies at the University of Utah who endured a Title IX accusation against him, and CUNY Graduate Center and Brooklyn College history Professor KC Johnson, who gained notoriety regarding Title IX after he began publicly tracking the hundreds of lawsuits that have been filed against institutions over due process violations.
Much of the webinar consisted of a recounting of the state of due process rights and Title IX over the last 10 to 15 years, with the 2011 Dear Colleague letter that mandated the use of the "preponderance of evidence" standard and the new replacement regulations enacted by the Department of Education earlier this month taking center stage.
Johnson began his comments by noting that well over 500 students have filed lawsuits against their respective schools, of which nearly 300 have resulted in either a setback for the university in court, or a settlement outside of court, which Johnson said were done to avoid a negative result in court.
"The sheer scope of the lawsuits are significant," Johnson said, noting that in the two decades prior to the 2011 Dear Colleague letter there had been an average of only one or two lawsuits per year.
"Courts, for very good reasons, tend to be extremely reluctant to involve themselves in campus disciplinary matters, they correctly assume that the academics have a better sense of what constitutes appropriate discipline on their campuses than do federal courts," Johnson said. "So to have so many decisions go against schools in such a relatively short period of time has essentially built an entirely new body of law."
Both Harris and Johnson, as well as moderator Teresa Manning, noted that the use of terms such as "victim" and "survivor" are in fact "conclusive" terms that should only be used at the conclusion of an investigation but are often used from the onset of the complaint.
Wolfinger recounted his own personal experience with the Title IX office at the University of Utah.
The longtime professor said that he received a phone call in 2017 from a campus official initially informing him that there was a matter that needed to be discussed, but the official did not reveal what that was.
After eventually being provided with the complaint, Wolfinger learned that it involved department colleagues of his who reported him for sexual harassment over conversations at a bar in the 1990s but instead were reported as having happened in 2004.
The Utah professor was told that he had two days to respond, but was later told that he could take as much time as he needed when he revealed to the school that he had "lawyered up," adding that they "softened up after that."
The matter was eventually closed with no repercussions for Wolfinger, but led to a separate investigation regarding his professional behavior that eventually resulted in an official reprimand.
Among those things Wolfinger said were listed as poor professional behavior was "I said fuck once" and that he rolled his eyes in department meetings.
As for the adjudication of Title IX, the panelists also discussed the new regulations passed by the Department of Education earlier this month.
Those new regulations include a broad overhaul of how Title IX cases are adjudicated on campus, most notably requiring an in-person hearing with cross examination of both the accuser and the accused.
Schools, Johnson said, are not too happy about the new rules, but added that no one has refused to implement them. The general attitude, he said, is "we don't like these regulations but we will implement them."
The main source of discontent with the regulations lies with the administrators who preferred the old method of doing things, which often resulted in a single investigator who served as "both judge and jury," he said.
As the webinar concluded, the conversation turned back toward the issue of terminology, with Harris saying that she feels "we are turning a generation of college students both into sex offenders but also into trauma victims."
"These female students who are being told by people in positions of authority, people who they look to, that they've suffered trauma … I question what the long term psychological impact of that [will be]," Harris said.
MORE: Betsy DeVos cites liberal icons to justify due process in new campus sexual misconduct rules
IMAGE: Shutterstock
Like The College Fix on Facebook / Follow us on Twitter