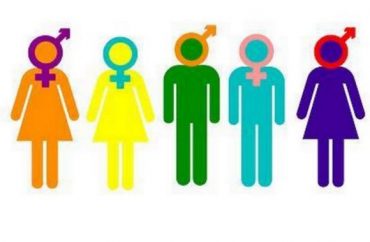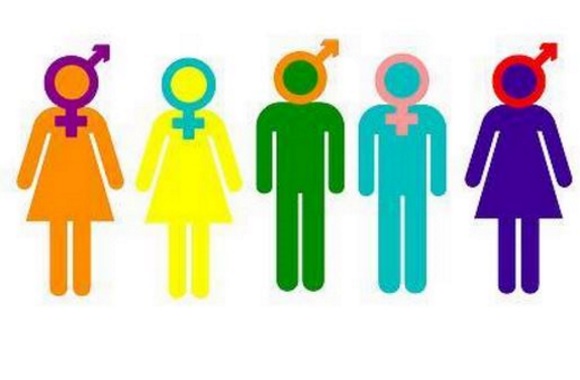 In news which will come as no surprise to virtually everyone, the progressive private liberal arts women's institution known as Barnard College is not progressive enough in the opinion of some transgender and non-binary students.
For example, three years ago the "Women and Culture" class, part of the college's First-Year Writing program, didn't feature any transgender or non-binary authors in its reading selections, nor "were these perspectives addressed or included in any class discussions," according to student Jet Harper.
Out of forty texts used this semester in the course, only one is written by a trans author.
According to the Daily Spectator, Harper's complaint isn't that adequate representation must occur constantly, just that the concept of gender needs some "push back." It's "not only useful for trans and nonbinary people but also for cis women who are also wrapped up in patriarchy and the gender binary," Harper says.
Harper's complaints are hardly new to Barnard; two years ago LGBT students called the school's women-only mission "incredibly backwards." Although a year prior Barnard altered its admissions policy to accept trans women, it still requires students to "consistently live and identify as women."
While Women and Culture's mission, according to its website, is to challenge "traditional dichotomies" and "interrogate the categories of both 'women' and 'culture,'" students who have taken Women and Culture, both now and in past years, argue that by not addressing trans or nonbinary perspectives in class, the curriculum reinforces the biological definition of a woman. …

Although some students and faculty have pushed for more inclusive curriculum regarding gender identity, professors have argued that Women and Culture should not be mistaken as a women and gender studies course. Wendy Schor-Haim, senior lecturer and the director of the First-Year Writing program, said that the primary focus of the class is and should be writing.

"Fundamentally, this is a writing class and the point of the class is to give [students] fundamental and critical writing skills that they can transfer to other classes. No text makes it onto the syllabus that isn't really, really useful for developing these type of skills," Schor-Haim said.

However, students have expressed that it is the responsibility of the college to include trans and nonbinary texts on the syllabus, and that facilitating conversations on these identities is critical in a class that discusses issues of women in relation to various cultures. …

Lie-Spahn, the sole professor with a trans author on her syllabus, argues that the remainder of the texts on her syllabus, and the syllabi of her fellow faculty, can also be interpreted through a nonbinary or trans lens, like the stories of Sor Juana Ines de la Cruz and Hermaphroditus[!!], in addition to the text she included by trans author Susan Stryker.
Student Eliza Jouin said that although her professor would acknowledge that there are queer women and women "outside of the binary," that isn't enough. "It needs to be in the curriculum and not just a quick mention that these women exist too," she said.
An unnamed binary student added that "they" have "consistently felt excluded" in class discussions where gender has been the topic.
"My identity is always an extra add-on," they said. "Any discussion about being a woman is limited to being a woman and not that this is the experience of people who were socialized as women."
MORE: Barnard LGBT students question school's women-only mission
MORE: Barnard joins list of colleges admitting trans women
IMAGE: Facebook
Like The College Fix on Facebook / Follow us on Twitter