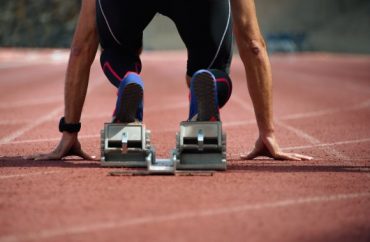 It's pretty much a foregone conclusion
Three illustrative stories out of the education industry recent months: In the spring at Franklin Pierce University, a transgender athlete–a man who identifies as a woman–won a national track title in the female division by more than a second. This athlete had competed as a man just the year before; in the men's four hundred meter dash, he had finished eight out of nine.
Last week, meanwhile, a professor from the College of Charleston, again a man who identifies as a woman, won the gold medal in the Masters Track Cycling World Championship in Manchester, England. The athlete, who goes by the name Rachel McKinnon, taunted the female competitors who complained about a male competing directly against women, tweeting: "If you win because bigotry got your competition banned… you're a loser." Useful advice.
As well, earlier in the year at a Connecticut high school track meet, two transgender students dominated the 55-meter women's dash, with the winner lodging a new state record. One young female athlete missed her chance to compete in the tournament because of the two transgender athletes placing in it.
The transgender hypothesis itself is bizarre enough to almost qualify as science fiction–the notion that, say, a man can "identify" as a woman and thus make himself one. More outlandish still is the notion that one's body should be considered equivalent to that of the sex with which one identifies. Put another way: These athletes want us to accept the proposition that a man identifying as a woman also has a woman's body.
This is of course preposterous. Men's and women's bodies are innately different; this is a scientific truism so basic, and so universally understood, that it barely warrants mentioning. Male athletes are, on average, faster, stronger and more endurant than female athletes; that is purely a function of their bodies, shaped by millions of years of evolution. To deny otherwise is not merely to deny scientific fact, it is to deny the core of the scientific method itself, the proposition that we can know certain facts about the material world through methodological and investigative processes.
Schools and athletic organizations need to recognize this, and need to preserve the integrity of men's and women's sports. There is a good and defensible reason that we divide these sports between the two sexes in the first place, and that reason is not abolished because someone "identifies" in a certain way.
MORE: Transgender girls finish first, second at Connecticut state HS track championships
IMAGE: jelisua88 / Shutterstock.com
Like The College Fix on Facebook / Follow us on Twitter