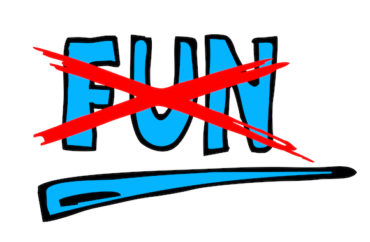 A transgender professor from Barnard College recently asked in The New York Times if classic rock songs should be "toppled" just like Confederate statues.
The reason: Some of the artists have done bad things in their past.
Wow, who would have thought, right? After all, the saying is "sex drugs and rock and roll."
Jennifer Boylan, a professor of English and Barnard's first Anna Quindlen writer in residence, highlights the, iconic tune "American Pie" by Don McLean. According to McLean's ex-wife, the artist emotionally and physically abused her for years.
Alas, as is often the case in such matters, McLean denies the charges, his lawyer noting his client pleaded guilty to four misdemeanors in order to "provide closure for his family and keep the whole process as private as possible."
Boylan, who was born James but spent a lot of [his] youth "dreaming about being a girl" (and eventually realized she couldn't live as a man and so transitioned to "Jenny" in 2000), also links to a piece about Eric Clapton's recent "anti-vaccination activism" and alleged "racist rants" about immigration from 45 years ago. The latter reportedly "shocked" the English Beat's Dave Wakeling (who was in attendance), and even Clapton's band mates.
"The past several years have seen a reassessment of our country's many mythologies," Boylan writes, "from the legends of the generals of the Confederacy to the historical glossing over of slaveholding founding fathers.
"That reassessment extends now to the people who wrote some of our best-loved songs. But what to do with the art left behind? Can I still love their music if I'm appalled by various events in the lives of Johnny Cash or Elvis or Jerry Lee Lewis?"
ALERT: Check out our new Campus Cancel Culture Database!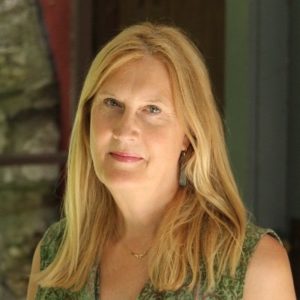 Boylan (left) notes it would be easier if the issue was the songs, like the Rolling Stones' "Brown Sugar" which recently was excised from the group's set list. "I can tell you that in 50 years, it has not once occurred to me that this song might even remotely be about the empowerment of Black women," Boylan says.
(Here are the lyrics to "Brown Sugar"; Stones' singer Mick Jagger said the song was omitted from set lists due to it being played "every night since 1970." Meanwhile, guitarist Keith Richards recently asked "Didn't they understand this was a song about the horrors of slavery?")
"I want to live in a world where I can be moved by art and music and literature without having to come up with elaborate apologies for that work or for its creators […] but does such a world exist?" Boylan asks.
The short answer is "no," especially in the world of rock and roll where sex, drugs and alcohol are the norm. Boylan does concede that "it's the very chaos of those lives that has helped create the art," but adds "Maybe reconsidering those songs, and their artists, can inspire us to think about the future and how to bring about a world that is more inclusive and more just."
Where does it end? Why does the professor target classic rock? What about rappers and the hip hop genre whose songs routinely glorify misogyny and violence? Not only are domestic abuse charges notable among these artists, but drugs and involvement in murder as well.
And make note of the (politically correct) issues about which Boylan is concerned: domestic abuse, immigration, slavery. What about Pink Floyd founder Roger Waters and his antisemitism? Or that of Kiss members Ace Frehley and Peter Criss? Or David Crosby echoing the nonsense from the thoroughly discredited Steele dossier? Or when Madonna (yes, I know it might be a stretch to consider her "classic rock") said she thought "an awful lot about blowing up the White House"?
Boylan's piece came out one day after Election Day, so it's fairly safe to assume it had been written before. As such, she can't be blamed for missing the anti-cancel culture message of Tuesday's results. Not to mention, does she really want to sound like she's associated with Tipper Gore (Al Gore's wife) and the Parents Music Resource Center from 35 years ago?
MORE: 'Ethnomusicologist' connects migrant children crisis to Trump, U.S. colonialism, white supremacy
IMAGE: bofotolux / Shutterstock.com; Twitter screencap
Like The College Fix on Facebook / Follow us on Twitter