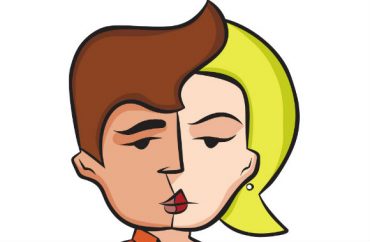 UPDATED
A transgender student is suing San Diego's California Western School of Law for "rampant discrimination" which, she says, began almost right from the start.
According to NBC San Diego, Shiloh Betancourt filed the lawsuit on January 7 alleging "discrimination, harassment and retaliation by administrators," including from Assistant Dean for Student and Diversity Services Susan Finster.
"Cal Western made an impression on me that the school was an LGBTQ-friendly institution," Betancourt said. "But sadly, that was not my experience at the law school."
Cal Western's anti-trans behaviors began, Betancourt says, when a professor inquired what her name was before gender transition. This so-called "deadnaming," and is considered a big no-no because it "invalidates" a person's identity.
Though Betancourt considered this incident relatively "minor," things began to snowball. When she went to the campus Diversity Services Office for assistance with her "ongoing gender dysphoria," she allegedly was informed the office does "not provide services for transgender students."
A "dismissive" attitude from her tutor added to the negativity.
"[The tutor] was very engaged and focused while helping other students but disinterested and detached to Betancourt,"  the lawsuit says.
The discrimination soon began to come from students as well, according to Betancourt's lawsuit. She overheard other students call her a "he-she" and the gender-specific noun "amigo" in reference to her nationality.

According to the lawsuit, during the following semester, Betancourt's tutor said that he "cannot stand the sight of gay people."

Betancourt filed a complaint, which she said was supposed to be confidential. Soon after, however, she says she discovered that her complaint had been shared with staff, resulting in additional mistreatment from other tutors as well as Finster.

One such incident allegedly occurred in February 2018. Betancourt wore a sweater and short skirt to school. When Finster saw her, she allegedly said, according to the lawsuit, "I know how you stay warm because my son also stays warm because he has a lot of testosterone." …

Commenting on her lawsuit, Betancourt told NBC 7 that it was her "impression that law school was a place where diversity was respected."

"It was my understanding that lawyers had a more sophisticated sense of respect for diversity and inclusion," she siad [sic]. "But I was shocked to experience otherwise."
Betancourt said she hopes her lawsuit will make people see that transgender folks "are not that much different than they are" and "have similar dreams and needs."
A campus university spokesperson has responded to the lawsuit:
California Western has strong policies in place to promote diversity and prohibit harassment or discrimination against employees or students on the basis of gender, sexual orientation or sexual identity. …

California Western denies the allegations made in the civil complaint filed by former student Shiloh Bentacourt. The law school will defend its good name vigorously in response to her complaint and is confident that the evidence will show that it did not violate Ms. Bentacourt's rights. California Western's policy is not to comment on specific details of pending litigation, and therefore we will not comment further on Ms. Bentacourt's claims.
Editor's note: The post has been updated to add a comment from the school. 
MORE: Women's college will now admit 'trans women,' reject 'trans men'
MORE: The horrifying toll of campus transgender ideology
IMAGE: Daren Woodward / Shutterstock.com
Like The College Fix on Facebook / Follow us on Twitter