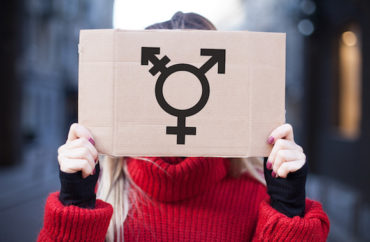 'Students who were not born female' will be allowed to attend
A women's college recently changed its admissions policy to accept applicants who either live or identify as women while no longer accepting women who now identify as men. The college has refused to comment on this new policy.
Stephens College, a private school in Columbia, Missouri, has decided to change its definition of womanhood for the first time in its 185-year history. The new policy states the college will "admit and enroll students who were not born female, but who identify and live as women."
On the flip side, the new policy states that "the College will stop admitting and enrolling students who were born female but who now identify as men or who are transitioning from female to male."
The new policy also spells out admissions protocol for "non-binary" people. While the school says it will continue to enroll those "who experience their gender identity as falling outside the categories of man and woman," the policy also states: "The College will no longer admit or enroll students who identify as non-binary but who are transitioning to male." In short, the college is open to anyone who identifies as anything except a man.
If a student decides to transition from male to female while at Stephens College, the policy says they will be allowed to finish the current semester before having to leave the school. However, Stephens College will not be implementing these changes until Fall 2019, and students enrolled prior to Fall 2019 will not be affected by the new policies.
The College Fix reached out several times to the administration at Stephens College, including the admissions office, the media relations team, and the office of President Dianne Lynch to inquire whether the college was aware of any students transitioning to men on their campus, why they felt these policy changes were necessary, why the school claims a difference between people who "live" as women and people who "identify" as women, and what "living as a woman" even means. Every one failed to reply to The Fix's queries.
"The world's understanding of and definition of womanhood is changing. And Stephens is evolving — just as it always has — to ensure that it continues to provide the extraordinary experience of a Stephens College education to all women who seek and will benefit from it," the school said on its website.
Stephens College joins numerous all-women's schools who have begun to admit men who believe they are women. In its new policy, Stephens states that 26 of the 39 colleges in the Women's College Coalition have adopted admissions policies that treat sex and gender as separate characteristics. Mills College and Mount Holyoke College were among the first all-women's schools to make this change back in 2014.
MORE: Women with penises eligible for Smith College, men with vaginas aren't
MORE: Women's college dumps proposed logo because it's not 'trans-inclusive'
IMAGE: Andrii Zastrozhnov / Shutterstock.com
Like The College Fix on Facebook / Follow us on Twitter