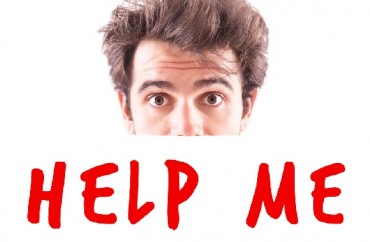 Clemson University Resident Assistants recently underwent a mandatory training during which they were educated on "triggers," encouraged to create "Brave Spaces," and required to display a "commitment to social justice."
"The whole time I just sat and suffered through our week and a half long training," one student RA told The College Fix.
As the fall semester begins each year, RAs, or trained peer leaders who supervise those living in dorms, undergo a training on their duties, and Clemson is no exception.
Its Resident Assistant Leadership Institute, or RALI, spanned nearly two weeks in mid-August.
Kathy Hobgood, director of University Housing and Dining, said in an email that the training exists "to prepare RAs to be a welcoming and supportive presence to all of the students in their residential communities."
During a session called "Community Connections," the RAs were given a 16-point worksheet outlining various reactions to triggering situations. Titled "Defense Mechanisms," the worksheet outlines what triggers are and how students can be "psychologically threatened" by them.
The worksheet begins by defining a trigger as "something that an individual says or does or an organizational policy or practice that makes us, as members of social groups feel diminished, offended, threatened, stereotyped discounted or attacked." It goes on to describe the possible feelings that can arise from triggers, including but not limited to "hurt, confusion, anger, fear, surprise, or embarrassment."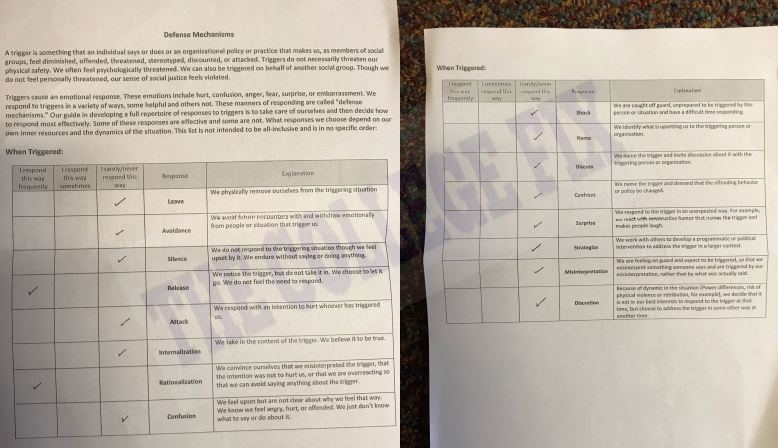 Although the list of defense mechanisms given to RAs in training is "not meant to be all inclusive," the worksheet continues by outlining various defense mechanisms for triggering situations. Some of the defense mechanisms given include "attack, avoidance, silence, confusion, shock and misinterpretation." Next to each defense mechanism, the worksheet provides a detailed explanation.
While some of the defense mechanisms are civil and psychological responses to the "trigger," others are quite violent. One defense mechanism titled "Attack" is explained as a response "with an intention of hurting whoever has triggered us." Another defense mechanism titled "Confront" is explained as a response in which "we name the trigger and demand that the offending behavior or policy be changed."
The Clemson housing department also made a dramatic change from "Safe Spaces" to "Brave Spaces" during the training. In past sessions of the RALI training, "Safe Spaces" were used as a way to facilitate and regulate intergroup dialogue. This year the term "Safe Space" evolved to "Brave Space."
According to Dr. Leasa Evinger, director of Residential Living, the change comes in part due to the inability of the department to guarantee the physical and psychological safety of the students involved.
"I don't know that we can ever guarantee anybody that a space is entirely safe. You can say something to me or I could say something to you that I don't even mean to be offensive … and now you're hurt," she said in an interview.
She added that "safety also implies a sort of defense-offense," citing her concerns that students may not engage in conversation because they "don't feel safe about it."
RAs at Clemson University must also "demonstrate a commitment to Social Justice," according to Clemson's housing website.
When asked what that looks like, Evinger did not give a specific definition, saying she'd need to find one in a textbook.
Hobgood, the director of University Housing and Dining, responded by email saying that "we hold our RAs to a high standard of excellence and they are expected to uphold departmental expectations." She continued that "these expectations include encouraging self-exploration, creating opportunities for living in community, facilitating environments for intellectual engagement, and maintaining a high standard as role models."
MORE: 'Trigger warnings' and the shallow insularity of campus politics
Like The College Fix on Facebook / Follow us on Twitter