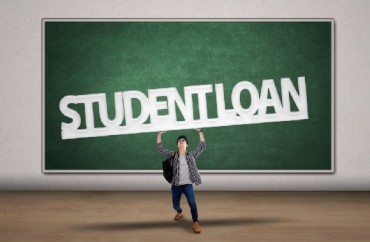 'Government has an obligation to make data and information available to consumers'
To help students understand what they're getting into when they head off to college — and to pick the campus that best suits them — the Department of Education is expanding its College Scorecard that tracks various metrics at thousands of institutions across the nation.
The scorecard was created under the Obama administration in 2013 and offered info on colleges' costs and graduation and loan default rates.
In May, U.S. Education Secretary Betsy DeVos* rolled out additional data through the scorecard, including updating it with the latest costs, expanded grad rate stats, and more schools — information on 2,100 non-degree granting institutions was added.
What's more, the agency is working to add loan debt metrics by field of study, information scheduled to be released this fall, according to the Education Department.
More data on earnings might also be in the offing.
"Currently, the College Scorecard provides only the median income at the institution-level, and no other Education Department data products offer post-enrollment earnings information at the program-level for specific institutions," an Education Department spokesman told The College Fix via email. "We plan to provide with the Scorecard more granular earnings data as we implement the recent executive order with initial data likely available in late 2019."
Diane Auer Jones, the principal deputy under secretary for the Education Department, also said recently that data to be added to the scorecard will include annual earnings of graduates one year after college and data on college debt held by parents, Inside Higher Ed reports.
Currently the scorecard only provides the median earnings of former students who received financial aid at 10 years after entering each school.
Jones said the scorecard is a work in progress. Many schools to not have all of the data points filled out, for example.
"You have to start somewhere," she said at an event hosted by Inside Higher Ed. "We had a decision to make — do you wait until you have the perfect site to put data out or do you put it out as you get it? And we're putting it out as we get it."
"Our philosophy on accountability is that government has an obligation to make data and information available to consumers. But we don't think government knows better than an individual what is right for that individual," she also said.
"People should know what the outcomes might be so that they borrow responsibly. But somebody who's interested in philosophy should still pursue philosophy, and somebody who's interested in welding should pursue welding."
According to the scorecard, some of the institutions that see its alumni have the highest earnings 10 years after enrolling are medical, pharmaceutical, health sciences and STEM focused. Harvard, Stanford and Georgetown universities are also high on the list of career earning potential.
The scorecard also lists six institutions with a 100 percent graduation rate: CAAN Academy of Nursing, Healthcare Training Institute, University of Aesthetics & Cosmetology, Central School of Practical Nursing, Career Center of Southern Illinois and Universal Career School.
Alberto Betancourt, a spokesman for the Education Department, told The College Fix the scorecard, as its added to, will contribute greatly to informing students and parents about their options for college.
"Providing data by field of study gives students and parents a more complete picture when making decisions, as the amount borrowed to attend school can vary substantially depending on which program the borrower is enrolled," he said.
In a review of the updates to the scorecard rolled out in May, Robert Kelchen, assistant professor of Higher Education at Seton Hall University, said that the improvements have provided a new level of transparency.
"Thanks to this dataset, I now know that roughly half of the students in the educational leadership doctoral program (K-12 and higher ed) at Seton Hall borrow, and median debt among graduates is $63,045," the professor wrote on his website.
"I hope that colleges around the country use this tool to get a handle on their graduates' situations now that data are available for more than just those programs that were covered by gainful employment."
MORE: Want to solve the student debt crisis? Get rid of federal student loans
IMAGE: Shutterstock
Like The College Fix on Facebook / Follow us on Twitter