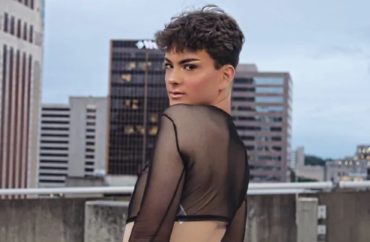 'How do you get it out? Where does the string go?'
Remember the University of Alabama transgender student who was rejected by every sorority "she" rushed?
The allegedly female TikTok influencer apparently doesn't know how to use one of the most female of products — a tampon.
Grant Sikes was turned down by 19 sororities at UA which the student documented on the social media video platform. Sikes called the rejections "extremely upsetting" and "sad," but was "hopeful for a future where everyone is welcomed for just being themselves."
According to Newsbusters, Sikes now is emulating Dylan Mulvaney, a "trans actress, comedian and content creator" who recently got an audience with President Biden. Sikes is documenting every day of "girlhood" and day 12 brought about some, er, consternation: After a visit to Target to purchase some tampons, Sikes didn't know how they worked.
"Ummmm … I think these are like little dots to see how much you flow is what somebody said online … I don't know so let's do an unboxing," Sikes says in the video (below).
"That just hangs out inside you?" Sikes asks. "How do you get it out? Where does the string go?"
MORE: Professor reported for allowing student to say transgender women aren't women
Biological male who went viral this year for attempting to join a sorority is now learning from Dylan Mulvaney and creating tiktoks making a mockery of women. pic.twitter.com/CFUCgzg5Xb

— Libs of TikTok (@libsoftiktok) November 30, 2022
When someone asked in the video comment section "Wait, why do you need those?" Sikes replied "For me?"
The reactions to the Libs of TikTok thread were a bit more colorful:
Women don't like periods and they don't like using these things just bcz they like it. It's a burden they carry.

These people are fetishizing and glorifying this. That's what is upsetting many women.

— A.Sb (@ASabur211557141) November 30, 2022
Maybe it's just because I'm older, but as most women know, there's a social decorum around menstruation. There's etiquette; unspoken rules about discussing it publicly. It's a woman thing.

This's how these two show they're definitely not women and never will be.

— Cymbelin (@Cymbelin_13) November 30, 2022
This is seriously unreal. I WISH men could experience what it's like to be a woman, but they can't. All they can do is identify as one without all of the horrible things associated with it. There isn't a woman in the world that shouldn't be ticked off about this.

— The Honest Train 🚂 (@LRosego) November 30, 2022
Oh..you mean some of these people are just misogynistic men playing "woman"?

Colour me shocked.

— Noha (@RoonilWazlib02) November 30, 2022
MORE: Teacher: 'Dead naming' of transgender students a 'major problem' with virtual learning
IMAGE: Grant Sikes / Instagram
Like The College Fix on Facebook / Follow us on Twitter