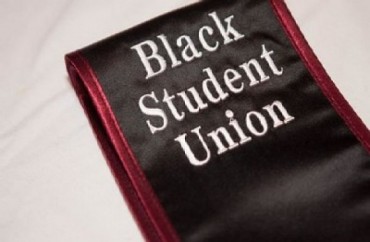 The Black Student Union at the University of California-Irvine is demanding that the campus police department be disbanded, along with "any additional paramilitary force […]"
In a seven-page letter, the BSU says the college has "failed to address black suffering on its campus," and is "an anti-black institution."
The BSU had also called for the UCI-PD to be disbanded last year.
The Orange County Register reports:
In response, UCI officials praised the campus police as "a highly respected team of officers who risk their lives to ensure the safety of our students, faculty and staff. We are proud of them."

"UCI's administration, staff and faculty are committed to a diverse, inclusive environment," UCI spokeswoman Cathy Lawhon said in an e-mail Thursday. "Significant progress has been achieved."
RELATED: Oregon college gives guns to campus police to keep minorities down, anti-gun activists claim
Damiyr Davis, 23, a member of the student group's demand team, said the university's reports of progress are exaggerated.

Their demands either have been delayed or changed from what the group originally requested, Davis said Thursday. The students are concerned that the new Black Resource Center, for example, will cater to non-blacks. The students also complain that UCI did not heed their suggestion of naming the center after Marsha P. Johnson, an African American transgender activist who died in 1992.
They're worried that the Black Resource Center will … cater to non-blacks?
As it is, campus buildings cannot exclude people based on their skin color or ethnicity.
RELATED: Villanova students, faculty protest plan to arm campus cops
h/t to Gary Fouse.
Like The College Fix on Facebook / Follow us on Twitter