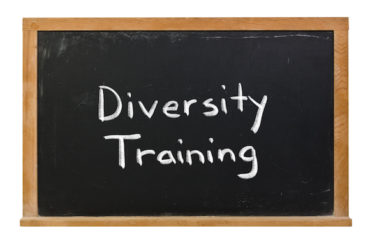 The University of Mississippi has unveiled its new diversity and inclusion training, and if students refuse to take it they might not be able to register for classes in the new semester.
In other words, the training is required.
According to The Daily Mississippian, the catalyst for the training was a photo of several Ole Miss students holding guns at the Emmett Till memorial, and the murder of student Ally Kostial.
School officials were so upset about the former incident that they got the FBI involved. The law enforcement agency concluded, however, though the students may have been ridiculously insensitive, they committed no crime.
It's not entirely clear what Kostial's murder has to do with "diversity" and "inclusion."
For its new trainings, Ole Miss is using the same company which had provided (mandatory) courses on alcohol and sexual assault. Assistant Vice Chancellor for Diversity Shawnboda Mead said the diversity workshops will ensure students have "engagement" with instructional material "in alignment with the university's values of creating and supporting an inclusive campus environment for all."
"We believe that learning to navigate and foster a diverse and inclusive environment is an important skill for your personal and professional growth," [an administrative] email said.

It is a requirement for all students to complete the training by April 1, and incompletion can potentially impact different processes, such as course registration according to Mead. Other details on the consequences of incompletion remain unclear.

The online course takes roughly 45 minutes to complete and includes a variety of different modules, ranging from personal survey questions to quizzes.

Quiz questions ask respondents to define terms such as diversity and "intersectionality," and testimonial videos provide users with real-life examples of bias.
Ole Miss junior Cade Slaughter says students will only do the training because it is required. Nevertheless, he believes it's a good thing: "I certainly believe the intended outcome is to weaken some of these persistent walls of separation through the tool of education."
The DM notes a Harvard Business Review study which concluded mandatory diversity trainings have little efficacy.
"Social scientists have long known that if you try to control people's thoughts and behavior they rebel," the researchers said. "Programs designed to reeducate managers or stop them from discriminating directly tend to backfire."
MORE: Ole Miss student self-reports own blackface photo, gets 'restorative justice'
MORE: Ole Miss prof proposes expulsion, criminal penalties for students' 'bias'
IMAGE: CLS Digital Arts / Shutterstock.com
Like The College Fix on Facebook / Follow us on Twitter