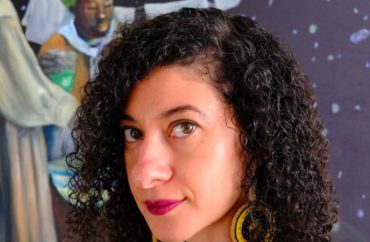 A University of New Hampshire physics and women's studies professor recently gave a talk at the University of California Santa Barbara on the "intersection of science and racial diversity."
"Plantation Politics in STEM" by Chanda Prescod-Weinstein examined racism in STEM (science, technology, engineering and math) fields via "the lens of colonialism," and looked at the "perpetuation of white supremacy in academia," the Daily Nexus reports.
A black woman who has "engaged in activism for equality in science and in Black feminist scientific research throughout her career," Prescod-Weinstein claims white supremacy is "embedded in scientific practice." She scoffs at many university diversity efforts, calling them "cheap substitutes" for actually doing something concrete.
"The problem with diversity and inclusion discourse is that it asks us to live in a box where people are still getting killed," Prescod-Weinstein said. "Talking about diversity and inclusion will not prevent another Tamir Rice from being murdered in the park. It will not prevent another Aiyana Stanley-Jones from being murdered on her couch."
ALERT: Check out our new Campus Cancel Culture Database!
Prescod-Weinstein experienced first-hand how educational institutions use strong diversity rhetoric to maintain legitimacy while tokenizing their URM faculty. She recalled how the director of the institute at her graduate school asked her to deliver a major presentation, using her appearance to project a more inclusive image of the university despite her experiencing "severe racism" while studying there.

According to Prescod-Weinstein, this exploitation of Black people and Black labor helps universities appear diverse while devaluing Black voices.

"They're not actually there for you. They're just trying to contain you," she said.
The physicist told the audience that during her career she has heard remarks such as "Black people aren't interested in science," "Black people don't have a culture of science," and "Black people just don't care about school."
In the past, Prescod-Weinstein ripped the originator of a Google memo who had criticized that company's diversity efforts. She also claimed black antisemitism is the fault of white gentiles.
In an academic paper published in the feminist journal Signs: Journal of Women in Culture and Society, Prescod-Weinstein claimed black scientists suffer from an "asymmetry" of prestige because "whiteness powerfully shapes the predominant arbiters of who is a valid observer of physical and social phenomena."
MORE: Elite college requires physics students to 'decolonize' the academic field
IMAGE: Twitter screencap
Like The College Fix on Facebook / Follow us on Twitter