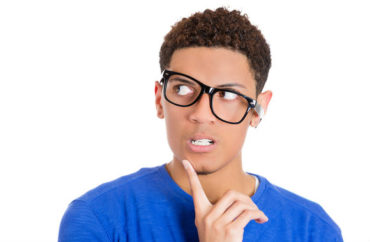 At a press conference held last Wednesday, several black University of North Carolina student and faculty groups alleged it is "not safe" for (black) students on campus.
As a result, members of the Black Student Movement, the Carolina Black Caucus and the Black Graduate and Professional Student Association "publicly announced" a set of demands at the event Chapelboro.com reports.
It appears that announcement mostly was a reiteration of previous demands as one of the stipulations was the granting of tenure to Nikole Hannah-Jones. The 1619 Project creator eventually got what she wanted from UNC, but turned it down, opting instead to take a position at Howard University.
Black Student Movement President Teddy Vann said "There's no way that I, as a Black student, and as a Black woman, could ask anybody to send their child here. I cannot ask you to send your Black child to Carolina when there's really no way for me to know if your child is going to be okay when they leave.
"There's no way for me to know if your child is going to survive four years at UNC and it really is that serious."
MORE: Black students demand tenure for Nikole Hannah-Jones
BSM Vice President Julia Clark claimed she was "brutalized" by now-UNC Interim Police Chief Rasheem Holland during a scuffle (below) at a June 30 Board of Trustees meeting.
Protesters were shoved out of the room at UNC's BOT meeting ahead of a closed session to discuss Nikole Hannah-Jones' tenure. Video from @laurenemeier pic.twitter.com/K0HRxAWzlH

— Tyler Fleming (@tyler_fleming96) June 30, 2021
Vann said Holland's appointment "further proves that this university holds no regard or remorse for the violence it inflicts on Black students," and the groups demanded his resignation and an investigation into his conduct (in that order).
Further Black Student Movement demands include not allowing "agents of white supremacy" on campus; if one of these individuals does manage to sneak on university property, however, the BSM wants an "Anti-Racist Alert" system which will notify (black) students. (A previous appearance by former Donald Trump associate Corey Lewandowski and a pro-life group  had upset black students.)
The BSM also wants "more easily accessible channels for reporting misconduct in class" because UNC professors "are not culturally changed." It demands professors put a "reporting link" to the campus Equal Opportunity and Compliance Office on their syllabi.
Read the article and full list of demands.
MORE: UNC Black Congress issues demands in light of student president's past Twitter comments
IMAGE: pathdoc / Shutterstock.com
Like The College Fix on Facebook / Follow us on Twitter