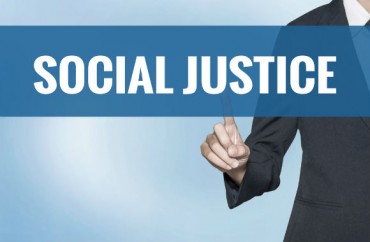 The University of Memphis recently canceled its controversial plan to financially incentivize faculty to integrate social justice into their courses after lawmakers decried the program.
"The University of Memphis has informed my office that the initiative will not move forward," Gov. Bill Lee stated regarding the program. "Ending this program was the right decision, and I thank the university for hearing our concerns."
The University of Memphis did not respond to The College Fix for comment.
Lee had reportedly contacted the university after becoming aware of the program, telling the Washington Free Beacon "taxpayer dollars should never be used to fuel a divisive, radical agenda."
The program was first reported by the Free Beacon, which obtained an email describing how the university offered faculty money to "redesign" their courses to "advance the tenets" of "Diversity, Equity, Inclusion and Social Justice."
Slated to begin in the spring 2022, faculty who took part would be given $1,500 after completion of their course redesign and $1,500 after teaching the newly designed course.
The email said 15 to 20 faculty members would be selected to be a part of the first cohort of the new curriculum as part of the university's "Eradicating Systemic Racism and Promoting Social Justice Initiative."
Faculty interested in applying were instructed to write a 500-word narrative on their "diversity, equity and inclusion" teaching style.
The working group involved in the initiative linked to a report that advocates for "facilitating anti-racist classroom discussion."
The report also recommended that all "existing Major Core/Required Courses in Programs/Curriculum should be reviewed and revised to assure they address how racial inequities are relevant in and to the discipline (e.g., knowledge, impact on society, connections to racism)."
Tennessee Republican lawmakers quickly criticized the university's grant initiative.
U.S. Sen. Marsha Blackburn told Fox News in response to the program that "taxpayer dollars should not be used to fund a woke socialist agenda."
U.S. Rep. Tim Burchett blasted university leadership, saying that they "should be ashamed for bribing professors to advance this useless teaching."
The University of Memphis is not alone in its support for the tenets of social justice.
Kenyon College in Ohio recently changed its guidelines for tenure and promotion to include "diversity and inclusion."
The University of Tennessee-Knoxville's Division of Diversity and Engagement plans to create a "critical race collective" center. Some faculty at UT will also be required to adhere to "diversity, equity and inclusion practices" to gain tenure under currently proposed plans.
MORE: U. Tennessee to launch CRT center, require professors commit to DEI for tenure
IMAGE: Shutterstock
Like The College Fix on Facebook / Follow us on Twitter