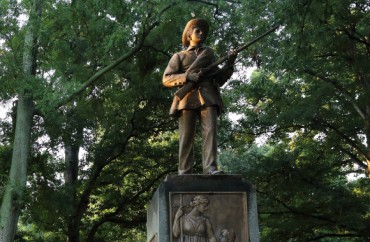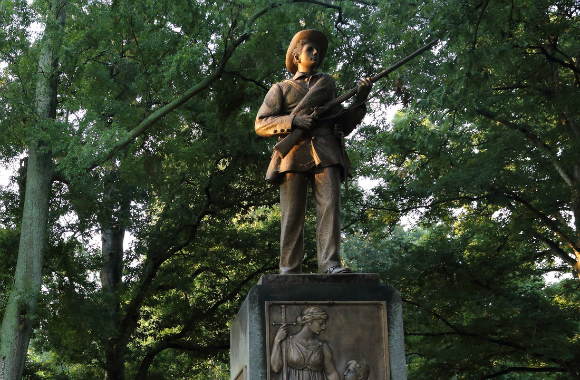 The University of North Carolina's memorial "Silent Sam" statue was spray-painted yet again, this time with the question "Who is Sandra Bland?"
Bland is the African-American woman who, after her arrest in Texas, was found dead in her jail cell. Although Bland's family doesn't believe them, authorities point out that camera surveillance shows no foul play involved in her death, and the autopsy results say she committed suicide.
Even if the University acts quickly to remove this latest spray painting, [dining hall baker Lance] Barnes thinks they'll be dealing with another incident soon enough.

"I think it's going to keep happening until they take it down," he said.

"My immediate reaction was, 'Man, well this stinks,'" [Student Body President Houston] Summers said, adding that the spray-painting was completely understandable.

"I'm not saying that students should go around spray-painting things as an expression of their concerns, but at same time, it's a manifestation of a failure on our part to provide enough substantial areas for conversation," he said.
RELATED: Confederate statue vandalized at UNC-Chapel Hill with 'KKK' and 'Black Lives Matter'
Just after 10 this morning, University spokesman Jim Gregory presented the university's response:
"This is what Carolina is all about, and this includes our commitment to free speech and open dialogue on all issues, no matter how emotional and at times painful. Vandalism like this is unfortunate because it is the antithesis of open discussion and the traditions and principles for which the University stands."
RELATED: UNC scandal: racism and 'heteropatriarchal capitalism' to blame
Like The College Fix on Facebook / Follow us on Twitter
IMAGE: Don McCullough/Flickr