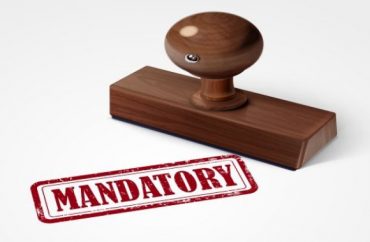 The University of Oregon University Senate voted to change the school's multicultural requirement this past week based on recommendations from a task force charged with updating it.
The Daily Emerald notes that a major concern was that, up until now, UO students could graduate "without taking a class that explains the racial history of the United States."
Beginning in the fall of 2019, UO students will have to take a class in two categories: "US: Difference, Inequality, Agency" and "Global Perspectives." These changes "are aimed to ensure that all students who graduate UO have been educated on American history as well as global cultures."
In 2016, the Multicultural Task Force was created to re-examine the requirement after the campus Black Student Task Force "identified a shortcoming." A "joint task force" recommended an update so as "to reflect 'current scholarship in the field of critical multicultural education.'"
Each course will undertake one or more of the following:

1. Teach respectful listening and tools for ethical dialogue in order to expand students' abilities to practice civil conversation and engage with deeply felt or controversial issues.

2. Facilitate student reflection on their own multiple social identifications and on how those identifications are formed and located in relation to power.

Each course will address:

1. Intersecting aspects of identity such as race, gender, sexuality, socioeconomic status, indigeneity, national origin, religion, or ability.

2. The uses of power to classify, rank, and marginalize on the basis of these aspects of identity, as well as considerations of agency on the part of marginalized groups.

3. Historical structures, contemporary structures, forms of knowledge, cultural practices, or ideologies that perpetuate or change the distribution of power in society. …

Each course will engage with one of more of the following:

1. Texts, literature, art, testimonies, practices, or other cultural products that reflect systems of meaning or beliefs beyond the US context;

2. Power relations involving different nations, peoples and identity groups, or world regions;

3. Consideration of hierarchy, marginality or discrimination based on race, ethnicity, gender, religion, sexual orientation, nationality, or ability (or some combination).
The resolution noted the "inspiration" provided by the efforts of schools like Oregon State, the University of Massachusetts Amherst, and Pitzer College — all of which "enacted thoughtful requirements" of study regarding the United States "and its cultural/racial histories."
Read the full Daily Emerald story and Senate resolution.
MORE: American U. plans to insert 'race and multiculturalism' into curriculum
MORE: No Bibles in students' rooms because it's a 'multicultural university'
IMAGE: Shutterstock.com
Like The College Fix on Facebook / Follow us on Twitter