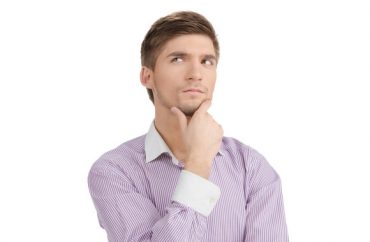 A trio of University of Pittsburgh professors say the American criminal justice system is "broken," and point to the "divergent" decisions in three high-profile cases as evidence.
In a virtual town hall discussion titled "Vigilantism and White Supremacy: The Power of the Courts to Defend and Disrupt," law professor Christian Sundquist alleged that the accused in cases of "racially motivated violence" make use of "racist tropes" as part of their legal defense, The Pitt News reports.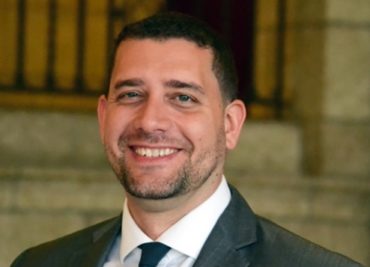 Sundquist (left), the "inaugural Faculty Affiliate" for Pitt's Social and Racial Determinants of Equity and Well-Being Cluster who specializes in critical race theory and asylum law, highlighted the Kyle Rittenhouse trial.
"The otherwise criminal acts of white vigilantes are often excused by self-defense laws if they're deemed reasonable in relation to the perceived threat of harm," Sundquist said. "The assessment of what constitutes a reasonable fear is often shaped by racist stereotypes, such as Black criminality or superhuman strength."
(Rittenhouse's victims, like the defendant, were all white. Many thought they were black, however, including James Madison University. Others believed Rittenhouse was acquitted because of his skin color.)
Sundquist's law colleague David Harris followed up: "Here's a kid who had no business being where he was, looking for trouble and armed to the teeth going into a very volatile situation. How in the world is that self-defense?"
After he was introduced to the forum, Harris expressed solidarity with those of the recent Texas synagogue takeover by noting people need to remember "at all times" that "antisemitism is white supremacy." (This might be news to the suspect.)
MORE: Black professor blames BLACK racism for death of Ahmaud Arbery
Harris said self-defense laws coupled with some legal changes since the 1970s "helped to create a growing culture of vigilantism in this country." Prior to 1970, Harris said the rule of retreat, which states that citizens can and should retreat from dangerous situations if possible, was the norm in self-defense law.

But during the 1970s, Harris said states began to replace rule of retreat laws with stand your ground laws — which allow citizens to defend themselves against a perceived imminent threat. He added that "concerted efforts led by corporations and interest groups," such as the National Rifle Association, in the 1990s to early 2000s resulted in stronger and more widespread stand your ground laws.

Harris said these laws, combined with greater availability and use of firearms, create "a recipe that virtually calls forward people like Kyle Rittenhouse."

Sundquist advocated for the elimination of peremptory challenges, which he said allow litigants to exclude jurors from a trial "without giving a particular reason."
Sundquist also invoked the case of Ahmaud Arbery, who was shot and killed by three white men in Georgia in 2020. Despite the trio being found guilty and sentenced to life in prison, the professor claimed the jury selection was racially motivated and biased (11 of the jurors were white — like the defendants).
The sociology department's Kathleen Blee, whose research deals with "racist/anti-Semitic and right-wing movements, racial violence, and microsociology," chimed in to say she was "somewhat optimistic" about the verdict in the 2017 Charlottesville rally case ($26 million in compensatory and punitive damages).
"It is critical [for citizens] to make 'every effort to really protect the elements of our democracy'" when it comes to (the fight against) white supremacy," Blee said.
MORE: Prof: Rittenhouse verdict will lead to 'open hunting season on progressive protesters'
IMAGES: BlueSkyImage / Shutterstock.com; University of Pittsburgh screencap
Like The College Fix on Facebook / Follow us on Twitter