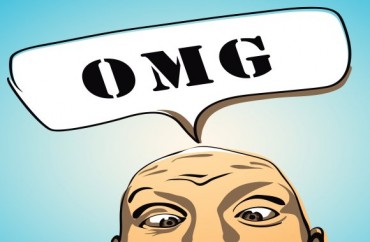 Due to the fact that some college students have no life, gendered terms like "brotherhood" and "men of principle" are considered rather irksome to several attending the University of Rochester.
And now, the judicial branch of the school's Students' Associated Government has agreed with a complaint made by these irked students.
Heat Street reports that, like Harvard University, U. Rochester "is already seeking to limit single-gender organizations"; however, the latter goes further by penalizing the use gendered language in a campus organization's "name, constitution or promotional materials" — "textual discrimination," if you will.
"Even if an organization's practices are not discriminatory based on gender, presence of gendered language in a constitution amounts to de facto discrimination in that it promotes a chilling effect on the number of students seeking membership in that group," the judicial branch's ruling said.
The ruling also took issue with campus organizations whose names included a reference to gender, including the "Here Comes Treble All-Male A Capella" group and "Women's Curling"—even in cases where the group has no gender restrictions.

"A name, even more than a constitution, may unintentionally turn away potential members with gendered language," the student government's judicial branch said.

In a post Friday, the Foundation for Individual Rights in Education denounced the ruling as a serious threat to free speech on campus.

"It goes without saying that mandating certain language not be used under fear of penalty severely restricts the expressive rights of students at the University of Rochester," the FIRE post said. "Effectively, the All-Campus Judicial Council took it upon itself to impose a new speech code on the entire campus — or, at least, on any student wishing to participate in the student organizations that are such a fixture of campus life."
And people still wonder how Donald Trump managed to pull off that upset in November?
MORE: Univ. rebukes instructor who banned 'mom,' 'dad,' other gendered words from class
MORE: 'Day Without Women' in Philly: Attacks on schools are 'gendered attacks' on 'female profession'
Like The College Fix on Facebook / Follow us on Twitter
IMAGE: Shutterstock