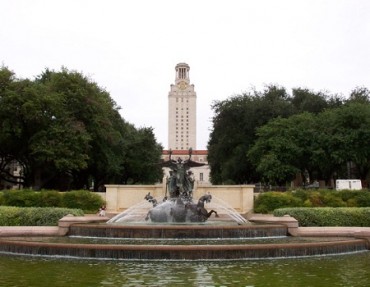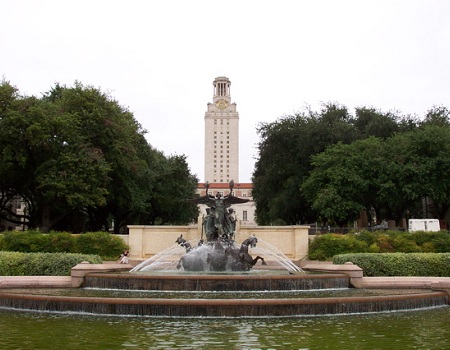 All American universities claim to value intellectual freedom and cultural tolerance. But the boycott of a Jewish author at the University of Texas at Austin calls into question whether a university's commitment to these values is strong enough to withstand radical opposition.
Several months ago, Huzama Habayeb, a Palestinian author from Kuwait, was invited by the Center for Middle Eastern Studies at the University of Texas to contribute to an anthology of Middle Eastern female writers in honor of late American scholar and writer Elizabeth (B.J.) Fernea.
Israeli authors Orly Castel-Bloom and Yehudit Hendel were also invited to contribute to the anthology. They were the only two Jewish authors out of the 30 total contributors.
But two out of 30 was still too many for Habayeb, who penned on op-ed in the Gulf News insisting that she was obligated to "hate" a "killer-state," and that she, "cannot accept, ethically and morally, that my voice be shared equally with writers who reflect the voice of an obnoxious occupier [Israel]."
Habayeb–who apparently is not aware that Israel is a democracy in which thousands of people disagree with their own government's decisions–withdrew her manuscript from the anthology, and after receiving little resistance from the university, she launched a campaign to get the university to cancel the book publication entirely.
Once the Center for Middle Eastern Studies made clear that they would not cancel publication because of contributions from Israeli authors, Habayeb contacted the other contributors and indeed received agreements to boycott from 6 others.  But by that time, the university had told the boycotters that the book was already at the printer and would be published as is. This was unacceptable to Habayeb, who responded by creating a petition.
Eventually, Kamran Scot Aghaie, Director of the university's Center for Middle Eastern Studies, gave Habayeb her desired end result. He declared: "Some of you wish to proceed with the project, and others have withdrawn their contributions. On balance, the net result is that the book project is no longer viable. Therefore, we are discontinuing publication of this volume."
Clearly, the director was put in a difficult position by the numerous withdrawals–and as he has stated explicitly, U-T Austin does not condone discrimination.
"We are routinely subjected to pressure, and in some cases intimidation, by groups and individuals who wish to silence other perspectives from our programs, classes, events, publications, etc.," said Aghaie. "We are committed to the ideal that a university has to be a place in which ideas are uncensored and are freely exchanged, and more particularly, without regard for one's religion, race, or national origin."
But perhaps the university should have gone ahead with the publication of the rest of the anthology. Orly Castel-Bloom, whose family has actually lived in the region of Israel since the Jews were expelled from Spain in 1492, was saddened to see censorship prevail.
"To cancel is to capitulate to factionalism, and gives institutional support to a form of scholarly apartheid, where a publication can be censored on grounds that have nothing whatever to do with the scholarly criteria that a university press is expected to apply," she said. "Better to cancel than to publish without the contentious contributions. But better still to insist that a publishing contract is subject to the law, and that any interference with the due process of publishing is illegal."
Castel-Bloom was quite conscious of the fact that Habayeb had discriminated against her for ethnic reasons.
"No private person should be held accountable for the actions of her or his government," she said. "Even in a democracy there are limits to the control that an individual can exercise."
She noted that many people around the world disagree with US foreign policy, but what would happen if US authors weren't allowed to contribute to academic work merely because of where they were born?
Aghaie seconded this sentiment and agreed that individuals should not be held responsible for the actions of their governments. Habayeb, unfortunately, did not respond to requests for comment.
Ultimately, it is a great disappointment that Habayeb holds these discriminatory views—and that the university gave in to them. As Castel-Bloom notes: "Once we allow freedoms and rights to be divisible, we regress to racism and tribalism." And these are not the values of an American university.
Fix Contributor Emily Schrader graduated from the University of Southern California in December. She plans to attend graduate school at IDC Herzilya in the fall.
Click here to Like The College Fix on Facebook.