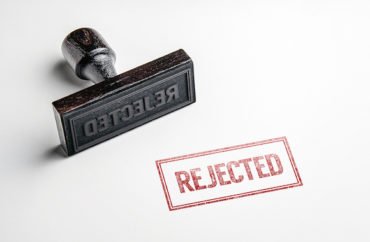 The University of Washington has rescinded a job offer to its new Title IX coordinator after discovering he was arrested on a domestic violence charge early this month.
UW had conducted a background check on the individual, but the assault charge was brought forth after, on May 6. He was to begin his UW duties on May 22, according to The Seattle Times. 
The subject had recently resigned his position as Title IX Coordinator and Chief Judicial Officer at Nebraska's Doane University so as to take the UW job. Doane even threw him a farewell party on April 30.
According to the Lincoln (Nebraska) Police Department report, the subject allegedly grabbed his wife's wrist "leaving a bruise, and then threw her down onto boxes when she refused to give him her phone." The accused denies the charge, though the report states "there were minor and superficial injuries" on the victim.
UW officials learned of the suspect's arrest via an employee who had read about it in the Doane student newspaper.
The case has since been dismissed.
U. Washington officials might want to consider a similar case: that of Professor Steven Salaita. Salaita had accepted a position at the University of Illinois-Urbana Champaign back in 2014, but shortly thereafter had it rescinded when some of his anti-Israel/anti-Semitic tweets came to light. After a protracted back and forth, which included support for the professor by the American Association of University Professors, UI ultimately settled with Salaita for $600,000.
Some commenters to the Seattle Times piece point out that the subject has only been charged, not convicted: "Ah, charged but not even tried let alone convicted.  PC police at their finest. Perhaps the wife didn't want to leave Nebraska.  Perhaps she made it all up.  Perhaps…… This is typical of today's trend to convict before even listening to the facts of the case."
Others point out that UW canned this person but hired Junior Adams as an assistant football coach knowing he had been convicted of felony assault — spending 10 tens in jail for it — back in 2001 while a student at Oregon State University.
MORE: Doane U. punishes librarian for publicizing 93-year-old blackface incident
MORE: Expelled despite girlfriend's denial, athlete will prob. lose Title IX lawsuit
IMAGE: Castleski / Shutterstock.com
Like The College Fix on Facebook / Follow us on Twitter