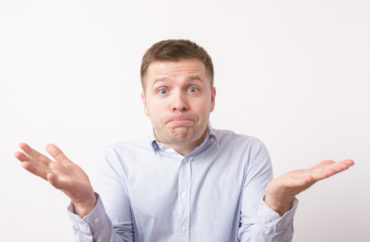 A gender and women's studies professor at the University of Wisconsin-Madison says white people "do not get to determine what is & is not racist."
Sami Schalk's comment stems from a "joke" she made in response to a Twitter user's comment "Man. White ppl be some bike riding, running, walking ass mfers. The fuck is yall going?"
"Out of the sun," the professor replied. "You know they get destroyed by the thing that keeps everything else on this planet alive…"
Funny, right? When a white disability advocate (according to his Twitter profile) objected, telling Schalk "This is beneath you," the professor replied she was merely referencing a comedian's line from a Netflix special … and was "punching up, not down."
What then followed is a masterful display of identity and intersectional in-fighting, as Schalk and her defenders argued that white privilege precludes any grievance about disability:
I'm disabled and I bike. Also, to be clear, this is some fucking white fragility here. Don't homogenize disabled people and don't shrink from critiques of whiteness.

— Dr. Krista Benson (@klinb) January 16, 2020
Krista Benson, a PhD in women's, gender, and sexuality studies who teaches the courses "LGBTQ Identities" and "Sexuality, Justice, and Advocacy" at Grand Valley State University, followed up (sans any sense of irony) with "[B]ringing up disability when Sami was talking about race is a knee jerk ploy."
Ultimately, professor Schalk upped the (white) privilege ante to maximum:
This is your semi-annual reminder that white people do not get to determine what is & is not racist. If a person of color calls you racist, it's probably bc you did something racist whether you can recognize it or not. Now back to your regular scheduled programming. https://t.co/d6FszOnp4t

— Sami Schalk (@DrSamiSchalk) January 16, 2020
One positive sign: She added "probably" in there.
Four years ago while teaching at SUNY-Albany, Schalk defended a trio of black female students from the school who had reported a phony hate crime. The New York Times noted how Schalk had "devoted class time" to the incident and "was concerned that the women's detractors had failed to consider the prejudice and 'racialized language'" that may have contributed to the whole scenario.
"Whatever the outcome of the criminal cases, Professor Schalk said, the events had already served a useful purpose: making white students aware of the subtle slights that students of color regularly encounter." This is otherwise known as the "teachable moment" — whether a story is true or not.
Schalk has a PhD in gender studies and teaches courses on disability studies, black feminism, and intersectionality.
h/t to Campus Reform
MORE: OSU program director: 'White people are responsible for racism'
MORE: Diversity-minded academics: The sciences have a problem with 'whiteness'
IMAGE: Koldunova Anna / Shutterstock.com
Like The College Fix on Facebook / Follow us on Twitter