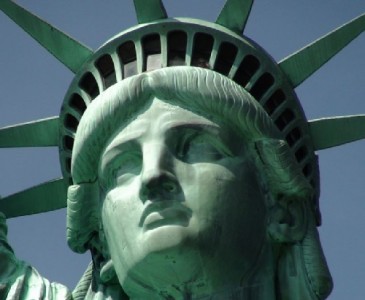 I've recently discovered Uber (yeah, yeah, I know, I am late to the game) and a lot of times my drivers are really cool people.
One ride in particular stands out. I was visiting Philly for the first time last week (another thing I should have done long ago) and my Uber driver and I had an awesome conversation about life, college, and this great nation of ours.
I learned some interesting things from Nir, my driver, that overlaps with our reporting here at The College Fix.
There are college students who still believe in the American dream
Nir is juggling a lot of balls. In addition to attending Drexel University, he's an Uber driver, he's working on a start-up IT company, and he's got another big social media development project under way that he swears will be bigger than Facebook and Twitter combined. (And "better," he promised with a smile.)
Nir believes in the American Dream, he told me. He believes America is the land of opportunity. He believes that you can accomplish anything if you work hard enough. All three of these notions are called "microaggressions" by college diversity officials. But Nir knows better. And so do I. We laughed and cheered and celebrated all the vast opportunity before him.
Learning programming from a four-year university is lame
Nir also told me something interesting. Nothing — NOTHING — he is learning at Drexel right now is useful or used for his many IT ventures. For example, he said he's learning Pascal, an old and practically obsolete programming language.
Incredulous, I asked him why in the world would he spend tens of thousands of dollars a year to learn useless information. "Plan B," he told me. In case his IT ventures stumble, he needs to get a corporate gig after graduation, and hiring managers like to see a resume with a degree from a respectable university. Also, investors like to see a good school on the resume. So he spends tons of money to learn information that is outdated and unnecessary to play the game.
People born outside of America often appreciate her more than those born within
Nir was born in Bangladesh. His parents raised him here since he was 6-years-old. He knows, perhaps better than most, the helplessness and hopelessness found in so many other countries around the world.
He understands that many countries around the globe have few opportunities for entrepreneurship. He understands capitalism and the free market is the only economic system that can lift people out of poverty.
Why is it that so many people born here love to bash America and call it horrible names and spit on its founding and flag? But people born outside of America who come here for freedom, liberty and opportunity understand so keenly how great and special she is?
Thankfully, America IS a melting pot (another term diversity officials have labeled a microaggression). My father immigrated here and became a U.S. citizen and pursued the American dream. My mother's side of the family crossed the Atlantic in the 1800s as well for that pursuit. Now Nir and I are celebrating our shared love for America despite being born worlds apart.
MORE: California professors instructed not to say 'America is the land of opportunity'
Like The College Fix on Facebook / Follow us on Twitter