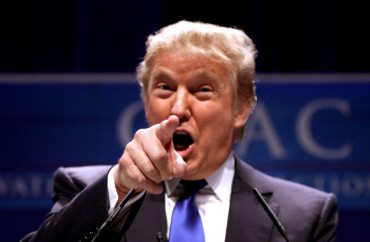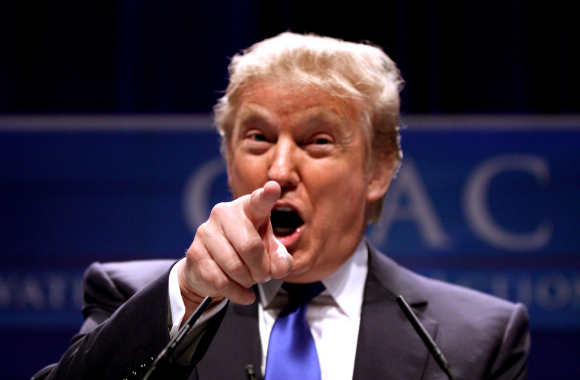 Here's a shocker: A sociology professor from the University of California-Berkeley told an assembly at the University of Wisconsin-Madison that President Trump is not a fascist.
In his talk, Professor Dylan Riley claimed that "'Trumpism,' whatever that turns out to be, is not even an emergent form of fascist rule." True to sociologists' penchant for creating new terminology, Riley referred to the Trump phenomenon as "neo-Bonapartist patrimonialism."
According to The Badger Herald, Riley defined this term as Trump's "direct relationship — unmediated by thought — with his supporters" which "demands loyalty to his personal power." Trumpism and fascism differ in that the latter occurs "when there is a strong working class population and a weak capitalist population," something not extant in the United States.
"We have two essentially capitalist parties that have dominated politics in this country for decades. This is really an entirely different kind of political context than what you get in the classic fascist cases," Riley said.
Second, the U.S. does not have the right geopolitical structure to nurture fascism, Riley said.

Fascism traditionally occurred in imperialistic countries that fueled their land-grabs with frequent military drafts. The U.S., a declining empire that's not seeking to amass land and whose politicians are averse to drafts, can't foment the same radical mass movements, he said.

Because fascist regimes are focused on accumulating land and "overturning the international order," Trump's approach to international relations are not fascist, Riley said. Trump is focused more on conserving the U.S.' current land and power and stays relatively uninvolved in international politics, unlike other, more traditional fascist leaders. …

"We shouldn't be thinking about why are there some people who seem fanatically devoted to Trump," Riley said. "What we should be thinking about is how could the political system be so deflated that this person who, many of his voters don't even particularly like, somehow got into the White House?"
Riley adds that Trumpism came about due to the country "lack[ing] a strong left." It will be interesting to see if this definition transforms given the nature of the 2020 field of Democratic presidential candidates.
MORE: Academia wastes no time blaming Trump for New Zealand murders
MORE: Prof: White women have gone from slave owners to Trump supporters
IMAGE: Gage Skidmore / Flickr.com
Like The College Fix on Facebook / Follow us on Twitter