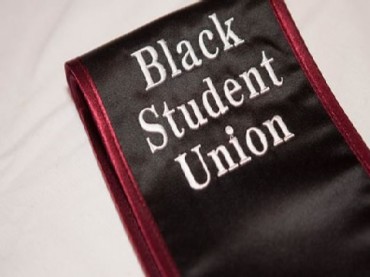 UC Berkeley students and members of the local community casually entered local shops and restaurants Saturday morning to then begin reading the names of "black men killed by police and vigilantes."
They also participated in various chants and songs.
Dubbed "black brunch," the college's Black Student Union stated the protest "targeted upscale businesses as places to 'stop business as usual' and highlight violence against black people in the United States."
The Daily Californian reports:
"The small inconvenience felt while we disrupted businesses pales in comparison to the nightmarish reality of being Black in America," the [Black Student Union] press release said.

The demonstrators gathered in front of the Berkeley Amtrak station before marching into several businesses, including Spenger's Fresh Fish Grotto, the Apple Store and Peet's Coffee & Tea. Once inside, speakers from the group read a list of names of black individuals killed by police, security guards and self-appointed vigilantes.

Several protesters then took the mic in the middle of a shopping center on Fourth and Delaware streets, including one UC Berkeley student, junior Blake Simons, who read a poem about his experiences with Berkeley police.

"I show my Cal Berkeley ID, and soon he lets me be free," Simons said while reading his poem. "No ticket, no warning — it's like he pulled me over just for fun."
Truth Revolt notes that similar protests took place in New York City and highlights some tweets from protesters in both locations:
ATTN WHITE Man, I have no guilt disturbing your brunch. Its YOU that has no right to be here. #blackbrunchnyc pic.twitter.com/mFRq5Q9hbe

— Camila ibanez (@QuePasaApaza) January 4, 2015
This is one of my favorite photos from #BlackBrunch . Restaurant was two stories. We claimed the space. #Ferguson2Cal pic.twitter.com/Ijz43ttUif

— BLAKE (@B_A_Simons) January 4, 2015
TR also includes some tweeted reactions to the protests.
Read the full Daily Californian and Truth Revolt articles.
Like The College Fix on Facebook / Follow us on Twitter