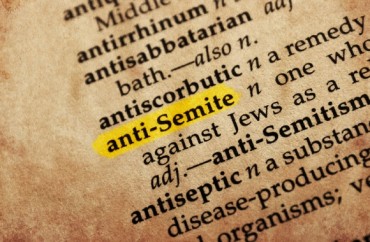 VIDEO: UC system leaders say statement's purpose was to denounce recent acts of anti-Semitism on campuses
The regents of the University of California system on Thursday roundly criticized a proposed "Statement of Principles Against Intolerance" brought before them for ignoring the many acts of anti-Semitism on campuses that served as the impetus for the proclamation's development.
Several of the regents sharply rebuked the draft for lacking focus on the main reason it was created – to support students across the 10-campus system who have been attacked recently because of their Jewish identity.
Citing swastikas spray painted on frat houses, a student government candidate who was initially told she could not serve because she was Jewish, and hateful comments directed at Jewish students, such as "Hitler was right," several regents said the UC system needs to take some sort of strong stand that anti-Semitism will not be tolerated.
"To not recognize why this subject is even being brought up is to do a disservice to those who brought it up in the first place," Regent Norman Pattiz said. "To completely disregard those people … I think is frankly insulting. The Jewish community has a right to bring up things."
Several regents echoed similar sentiments.
"It's a nice statement, but it really just states what we are already about, what we are already doing," said Regent Bruce Varner. "We need to deal with the issues that were specifically brought to our attention, and I think we can do a better job in crafting an appropriate statement."
The initial two-page statement had been so vaguely written, and so broad in scope, that the proposal had become the target of national criticism over the last week. Critics said as proposed it seriously inhibited free speech. Regents made it clear that was not its intent, although they stopped short of addressing the many concerns put forth that the statement, as proposed, would greatly chill free speech rights.
"We know there has been a rash recently of acts of intimidation and hate that are making our Jewish students feel uncomfortable, and we need to recognize that," Regent Bonnie Reiss said. "The statement doesn't say to those Jewish students, 'We hear you.'"
(Source: UC regents live stream)
Prior to the regents' speaking out, Provost Aimee Dorr had said "we made the decision not to identify groups because in doing so we likely would be unable to be fully inclusive."
But several regents, in addressing that concern, said they felt there was a way to specifically state support for Jewish students that also supports freedom of speech and does not exclude other students groups.
"It is bothersome that we have walked so far away," Regent John Perez said. "In fact, the language before us I don't believe has the word anti-Semitic in it. Now I have seen actions on a variety of campuses that by any reasonable definition are anti-Semitic, and that's what motivated folks to bring this conversation to us."
The proposed two-page "Statement of Principles Against Intolerance" had defined intolerance "as unwelcome conduct motivated by discrimination against, or hatred toward, other individuals or groups. It may take the form of acts of violence or intimidation, threats, harassment, hate speech, derogatory language reflecting stereotypes or prejudice, or inflammatory or derogatory use of culturally recognized symbols of hate, prejudice, or discrimination."
As a result of the sharp criticism of the proposal, UC leaders announced they would convene a working group made up of students, faculty, regents and chancellors to fine tune the statement and return with a revise.
Like The College Fix on Facebook / Follow us on Twitter
IMAGE: Shutterstock