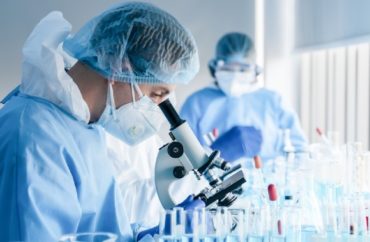 In a reported "first-of-its-kind" study in the U.S., researchers at the University of California San Francisco have determined that transgender women have a "small but meaningful" prostate cancer risk.
The study, "Prostate Cancer in Transgender Women in the Veterans Affairs Health System, 2000-2022" published in the Journal of the American Medical Association late last week, points out that "transgender women retain their prostate even after gender-affirmation surgery and thus remain at risk of prostate cancer."
However, researchers found incidences of the disease were lower in transgender women than cisgender males, partly due to "gender-affirming" treatments such as hormone therapy.
Estrogen, for example, has a "suppressive effect" on the development of prostate cancer and thus can lead to misleading "normal" readings of the PSA — prostate specific antigen — cancer-screening test.
Study co-author Stephen Freedland told the San Francisco Chronicle "There's a misperception, both by patients and clinicians, that because these are women — they identify as women, they look like women — you don't necessarily think you should check for prostate cancer."
Lead author and UCSF urologist Farnoosh Nik-Ahd added that he and his team "hope to expand this [study] and look at other health outcomes" such as the "screening for cancers of other birth sex organs like the uterus and ovaries in trans men."
MORE: U. Alabama transgender student rejected by all sororities can't figure out how tampons work
Transgender people, who are thought to make up less than 1% of the population, have mostly been left out of large studies of all kinds of health issues. When the UCSF team decided to look at prostate cancer in transgender women, the first problem they ran into was finding patients. Generally, "transgender" isn't noted in patients' medical records, so scientists had to look for secondary clues like estrogen prescriptions or a diagnosis of gender dysphoria. …

For trans women, estrogen use could cause overall lower levels of PSA, making the screening tool even less effective and potentially increasing the risk of false negatives. It's possible doctors will need to adjust how they apply PSA results for trans women on estrogen, the study authors said.

There were also signs in the study results that trans women who have taken estrogen can develop more advanced prostate cancer than cisgender men by the time it is identified, suggesting diagnosis delays for the women, though more research is needed to better understand what's happening.
Making ample use of the conditional tense, the Chronicle's Erin Allday refers to legislation that protects minors as "anti-trans":
"Though awareness of the unique needs of transgender people has improved along with increased visibility in recent years, they remain a highly vulnerable population, a situation potentially made worse with anti-trans legislation being pushed across the United States that could further limit health care access."
MORE: Transgender Stanford grad student wants hormones 'handed out like Skittles'
IMAGE: MongkolchonAkesin/Shutterstock.com
Like The College Fix on Facebook / Follow us on Twitter