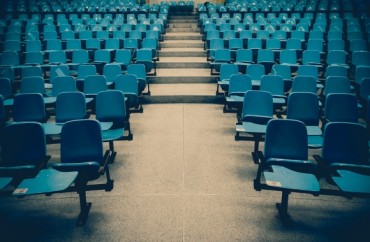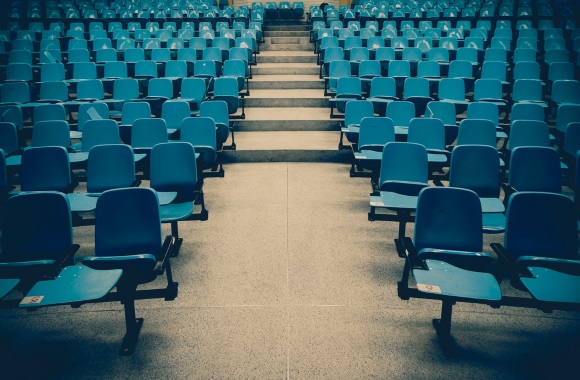 Some 42,000 students attend UCLA, and whether many of them think "toxic masculinity" is a pressing concern is unclear, if the attendance at a recent campus forum on the subject is any indication.
When the UCLA Intergroup Relations Program recently hosted an event to allow the campus community to discuss "toxic masculinity," 10 students showed up.
The discussion, held Tuesday, was billed as a way to allow students a chance to discuss "the silence surrounding toxic masculinity, emotional repression, locker room talk, and broader social norms," according to organizers.
Organizers cited President Trump's "locker room talk," and the recent ban on in-house parties with alcohol at UCLA fraternities, as pressing issues that prompted the discussion. Toxic masculinity and "Greek Life" was also a suggested concern.
"In lieu of recent events (presidential 'locker room' talk and UCLA fraternities in-house alcohol ban), we would like to invite the UCLA community to dialogue about how toxic masculinity manifests itself on our campus," organizers stated.
At the event, the 10 students in attendance were handed a worksheet with three different definitions of toxic masculinity, including one from Terry Kupers of the Wright Institute, who defines it as a collection of male behaviors that "serve to foster domination, the devaluation of women, homophobia, and wanton violence."
According to the worksheet, the desire to get rid of toxic masculinity is not an attack on all masculine traits, such as "devotion to work" and "providing for one's family," but instead is an indictment on the negative "masculine" traits such as "violence and sexual conquest."
The talk, facilitated by two administrators, was held in a small conference room in the Student Activities Center. It was not a lecture, but instead a discussion among peers who offered personal experiences and opinions during the discussion.
Another hand out given during the event was a print out of a Daily Bruin story about a recent alleged sexual assault by a former president of the Theta Delta Chi fraternity.
The Intergroup Relations Program's mission, according to their website, is to educate the UCLA community on matters of social justice.
MORE: Less 'toxic masculinity,' more men embracing their natural masculinity
Like The College Fix on Facebook / Follow us on Twitter