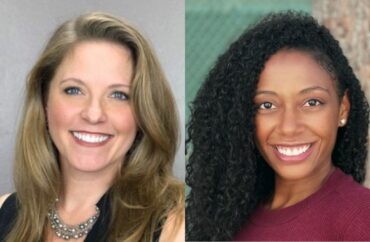 Medical reform group says it's good to teach history, but that does not prove racism today
A study recently published by UCLA researchers suggests that showing white people historical photos of racism toward black Americans in the healthcare system helps them believe racism exists today.
The study, published by the American Psychological Association, exposed approximately 400 white participants to decades-old images that allegedly depicted instances of discrimination towards black Americans in the healthcare system.
"Importantly, [the study] found that learning about Critical Black History in healthcare increased White Americans' perspective-taking and led to more recognition of and support for addressing racism broadly, and racism in healthcare specifically," the study in the Journal of Experimental Psychology: General stated.
Participants were shown, for example, a photo about Fannie Lou Hamer, a black woman who was sterilized without her consent. Though the study says the photos were from the 1800s to present, it only provided one example.
"Other photographs in this lesson documented stories of harmful, unconsented-to and even fatal medical experimentation on Black people aimed at advancing medical research — experimentation that was supported by medical and broader national and government agencies," a UCLA news release stated.
UCLA stated that learning about "historical incidences" of racism against black Americans "can contribute to white peoples' recognition of health disparities currently faced by Black Americans and lead to their support for policies that aim to create more equitable health outcomes."
The College Fix reached out to UCLA doctoral student Kimberly Martin and Professor Kerri Johnson who conducted the study. The Fix asked the researchers how the presence of racism in the healthcare system decades ago proves that it still exists in healthcare today.
Martin (pictured, right) and Johnson (pictured, left) did not respond to multiple requests for comment sent in the past three weeks.
MORE: ESPN to feature Kendi in new show about racism in sports
A spokesperson for Do No Harm, a nonprofit group fighting wokeness in healthcare, disputed the study's results and opposed the idea that the research presented proves racism still exists in healthcare today.
"Understanding and teaching the gross injustices that were inflicted on black Americans by physicians is a noble undertaking," Ian Kingsbury, director of research at Do No Harm, told The Fix via a media statement.
"But that history is not evidence that such injustices are being committed today, even if presenting that history leads people to believe otherwise," Kingsbury said. "In fact, it's telling that the researchers have to use decades- or centuries-old historical accounts to convince people that racism still permeates the healthcare system," he said.
Kingsbury also said the researchers would have presented modern examples of racism in healthcare if their claims were legitimate.
"If that racism still existed today they could simply show people contemporary accounts of it," Kingsbury said.
In the news release highlighting the study, Martin said that the proof of racism in health care is "overwhelming."
"There is overwhelming evidence of the existence of racism in health care and the persistence of stereotypes, but with our work, we aim to demonstrate that there could be ways to intervene, reduce discrimination and create more equitable health care outcomes," Martin stated.
Martin also stated that looking at historical examples of racism in healthcare can help form an "equitable" society.
"Efforts to silence stories of oppression rob people of the opportunity to gain insights and perspective, particularly about oppressed people," she stated. "Our evidence suggests that with the study of an accurate history of injustice comes increased perspective-taking and broader support for a more equitable, just society."
Last chance to support student journalists during our Back to School fundraising campaign! We're very close to our goal of $25,000. But we're leaving money on the table if we don't complete the matching gift offer by Oct. 31. Thank you!
MORE: 'Sexual racism' skews dating app results, professor says
IMAGE: drkimjmartin.com; UCLA
Like The College Fix on Facebook / Follow us on Twitter