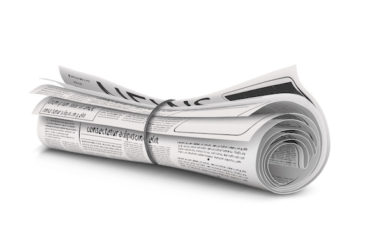 'Open to students of color, women, persons with disabilities and the LGBTQIA+ community'
The Daily Campus, the student newspaper at the University of Connecticut, has rolled out a new, anonymous column for minority students to "discuss their stories and experiences as members of those groups at UConn."
Students can anonymously submit a column, poem, or even a piece of artwork, to describe their experience as a minority on campus. The column is open to "students of color, women, persons with disabilities and the LGBTQIA+ community," according to the Campus.
The paper is trying to draw attention to the submission form, as the column appears as a pop-up on the paper's homepage, and features prominently on the online opinion page.
Read the first edition of "Culture Shock", an anonymous space for underrepresented and marginalized groups at UConn to share their stories. https://t.co/COPhPFPyFz pic.twitter.com/pGkd8YuSMs

— The Daily Campus (@the_dailycampus) November 14, 2019
The column is not intended to be a "call out space" — the editors will not release the names or other information about fellow students. Furthermore, the website directs students to report incidents of discrimination to campus police or the Dean of Students' "bias incident protocol."
As of now, only one column has been released, on Nov. 14, called "I Promise I'm Grateful, but—," a long poem about an Indian-American student who says she doesn't identify as American.
The College Fix reached out to Daily Campus editor-in-chief Anna Zarra Aldrich, as well as opinion editor Harry Zehner. Neither responded to requests for comment.
This is not the first campus newspaper to dedicate space to marginalized voices.
The student newspaper at Evergreen State College has a section in its opinion pages described as "for people of color by people of color."
An online publication at The New School, a university in New York, called inQluded aims "to illuminate the voices of queer people of color," The New School Free Press reports.
So far, inQluded has published three issues, the Press reports, noting that "according to their submission guidelines, which are very clear, 'We are a platform for QTIBIPoC youth (queer, trans & intersex Black, Indigenous & persons of color), therefore we only publish work by youth and people in the QTIBIPoC community.'"
At Emerson College in Boston, its campus newspaper the Berkeley Beacon offers a "person of color" column. Recent op-eds under that banner have touched on topic such as cultural struggles for Black students at a predominantly white institution, the "dangers of generalizing race," and "My skin color is not a Halloween costume."
According to the Student Press Law Association, "the pervasive whiteness of student newspapers — and the complex question of how to remedy it — has sparked dialogues across the country, particularly after a September op-ed critical of the Black Lives Matter movement in the Wesleyan University Argus newspaper spurred a rapid chain reaction among campus activists who complained that the newspaper lacked diverse perspectives and called for its defunding."
That was in 2015, but issues surrounding campus newspaper coverage and representation of so-called marginalized students remains pressing.
Earlier this month at Northwestern University, the editors of The Daily Northwestern apologized for taking photographs of a campus protest and for reaching out to students for comment via the school's directory. The paper's editors also apologized for naming the subjects of interviews. "We will … work to balance the need for information and the potential harm our news coverage may cause," the editors wrote.
MORE: Harvard Crimson editors protest their own paper – for practicing journalism
IMAGE: Vipman / Shutterstock
Like The College Fix on Facebook / Follow us on Twitter