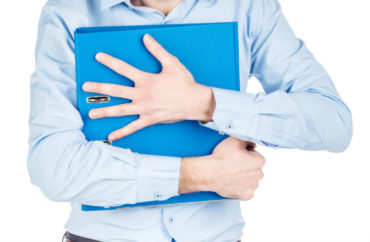 Falsely said there was 'no outcome yet'
The University of California-Santa Barbara hid an agreement with federal regulators from a judge considering how to penalize the university for violating a student's rights, according to his lawyer.
The existence of the September 2018 "resolution agreement" with the Department of Education's Office for Civil Rights could have led the judge to award "John Doe" hundreds of thousands of dollars in attorney's fees.
Instead, Santa Barbara Superior Court Judge Thomas Anderle issued a mild chastisement to the taxpayer-funded institution for running an "arbitrary and unreasonable" Title IX proceeding.
Lawyer Robert Ottilie had asked for $465,000 in "private attorney general fees" about a month after UCSB signed the agreement with OCR. Instead, he got $5,000 on the basis that his client's win did not help students at large.
Ottilie told The College Fix in a phone interview that the existence of the agreement shows that UCSB misrepresented the status of the federal investigation to Anderle.
MORE: UCSB gets slap on the wrist for ruining innocent student's life
UCSB did not respond to phone and email queries from The Fix on the agreement, which Ottilie obtained through a California Public Records Act request. His appeal of the low fee award is scheduled to be heard by a higher California court on Wednesday.
A Department of Education spokesperson didn't even acknowledge the agreement when The Fix showed it Ottilie's copy.
The Fix asked if this was the first agreement based on an accused student's complaint, as Ottilie theorized. (It would appear not: OCR reached a similar agreement with Wesley College in 2016.)
OCR "does not track or maintain information about the status, affiliation or personal characteristics of complainants (e.g., accused/accuser, teacher/student/parent, sex, race) in its Case Management System," the spokesperson wrote in an email.
"However, OCR can confirm that it has resolved cases with resolution agreements addressing the rights of accused students prior to 2018," the spokesperson added.
While the investigation found John innocent of the allegations, Ottilie said that his permanent record still reflects an interim suspension from the investigation's launch in 2016.
Agreement bans lengthy delays in UCSB proceedings
UCSB's agreement with the feds came about a year and a half after the accused student obtained a court injunction to return to school. For some reason it doesn't show up in OCR's public database of resolution letters going back nearly seven years.
Ottilie said he filed two complaints with OCR, one on behalf of John and another on behalf of "Susan Doe," both alleging due process violations by UCSB's Title IX office. They were in the same position: nonwhite freshmen accused by white non-students.
The university banned both from attending classes in the 2016-2017 school year, "even when neither had been charged with any violation of University rules," Ottilie wrote in a press release.
The accused female, Susan, didn't even get an interview until she had missed two quarters. John wasn't charged with university violations until 15 months after his then-girlfriend accused him of physical violence. (She recanted while UCSB's investigation was ongoing, according to Judge Anderle's March 2017 ruling.)
Ottilie told The Fix that he gave a 50-minute argument during oral arguments on attorney's fees in October 2018. The university's lawyers, meanwhile, argued for only three minutes, claiming the case was moot due to the resolution of the Title IX investigation.
The university argued there was "no outcome yet that could show whether or not [John's] complaint had been successful," Ottilie's press release said. The September 2018 agreement (below) shows that was false, he added, while allowing that it was "conceivable" the UCSB lawyer in court that day didn't know about the OCR agreement.
University of California Sa… by The College Fix on Scribd
MORE: UCSB official chastised by Anderle for hiding evidence
The resolution agreement, dated Sept. 27, 2018, addresses a main concern of Ottilie's: the five-month period between John's initial suspension and the actual Title IX hearing. His female client suffered a similar delay, showing a pattern by UCSB.
(It goes beyond UCSB and Title IX, Ottilie told The Fix. He has other clients – medical school students at UC-San Diego – who waited 15-18 months for hearings in non-Title IX investigations.)
The two-page agreement obligates UCSB to "develop and implement a plan" that will "ensure that Title IX investigations will be resolved in a reasonably prompt manner, particularly in situations in which a respondent has been subject to an interim suspension."
It requires UCSB to ensure that it is "tracking promptness from the date a report is received, as opposed to solely the date an investigation is initiated," and establish a plan to "communicate effectively with respondents when a student has received an interim suspension but where a formal investigation has not yet been initiated."
Lastly, in order to comply with the University of California Sexual Violence and Sexual Harassment policy, UCSB must enact a protocol to "provide a 'prompt hearing on the Interim suspension.'"
To ensure compliance, UCSB was required to submit the plan to OCR by Nov. 1, 2018, and to train all Title IX staff on the plan by Dec. 31. The agreement also required it to provide "information sufficient for OCR to determine that the University is resolving Title IX allegations in a prompt manner" by Aug. 1, 2019.
UCSB agreed to ongoing monitoring by OCR, including visits to campus and interviews with staff and students. "The University understands and acknowledges that OCR may initiate administrative enforcement or judicial proceedings to enforce the specific terms and obligations of this Agreement."
It is not known if the university complied with these terms, by their due dates or at all. The Department of Education declined to elaborate beyond the statement it provided.
"A public records request from local media could seek to identify if the University has met its reporting obligations subsequent to September 2018 regarding its compliance," Ottilie's release said. He told The Fix he had submitted his own request.
While some of the Title IX figures mentioned in the litigation and complaints have left UCSB, some relevant staff remain, Ottilie noted: Ariana Alvarez, director of the Title IX & Sexual Harassment Policy Compliance Office; Margaret Klawunn, vice chancellor for student affairs; and Chancellor Henry Yang.
MORE: Judge ordered UCSB to reconsider ruling. It copied and pasted old ruling.
IMAGE: NEstudio/Shutterstock
Like The College Fix on Facebook / Follow us on Twitter