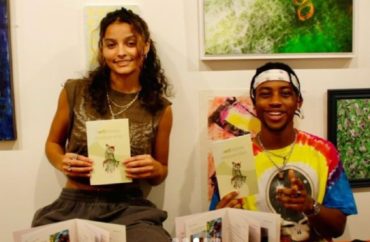 'We are an atmosphere that cultivates a community free from tokenization, filtering, or exploitation,' group promises
White students are excluded from a new art club this year at the University of North Carolina at Chapel Hill called "Earthtones."
"I think the idea of Earthtones is just to celebrate the brown people in our community and just pay homage to the beautiful color spectrum we create," member Eliyambuya Baker told The Daily Tar Heel.
The club is "an atmosphere that cultivates a community free from tokenization, filtering, or exploitation," according to a Google form for sign-ups. "We're creating a living, breathing, network of artists of color to explore creative expression and learn from each other."
The no-whites-allowed club has sparked an interest in creating other groups that shut out white people. "Inspired by the organization, [executive member Ye-Bon] Hong, a dramatic arts major, eventually wants to start her own theater company consisting entirely of people of color," the Tar Heel reported.
The group is a "safe space" for "artists of color" the campus newspaper summarized Lucienne Boileve, another member, as saying.
"While the organization is one of several art-centric clubs at UNC, Boileve said that it is difficult to express oneself as a person of color in other clubs or spaces that are predominantly white," the paper reported.
UNC is not the only campus to host programming that excludes white people, all in the name of diversity.
Arizona State University hosted a theater event called "The Color Cabaret" that excluded white actors. Only after publication of The College Fix story did ASU come out and try to claim it was open to anyone. However, a campus news release included a quote that would clearly tell white people they were not welcome.
"My hope for the cabaret in the future is to always be a space safely held and reserved for any BIPOC students in the music theater program," one student organizer had said in an official university news release.
Harvard University officials also tried to downplay their role in a no-whites-allowed seminar hosted on campus. The "No Labels Academy" aimed to help non-white individuals break into the music industry.
MORE: 'Safe space' set up for white Fordham theatre students
IMAGE: Earthtones UNC/Instagram
Like The College Fix on Facebook / Follow us on Twitter